Staying up to Date Novice Novice tutorials require no prior knowledge of any specific web programming language.
The Dashboard Update Screen provides information on available updates. The number of available updates appears as a notification bubble next to the Updates menu item.
Click on the Dashboard panel
Click the Check Again button to check for the latest available updates
From this page you can update:
WordPress - updated regularly with security patches, make sure you always have the latest version of WordPress installed. You have the option to download the latest version and update your WordPress manually (this is usually done by developers and users that are familiar with WordPress. We advise you to use the regular, automatic install)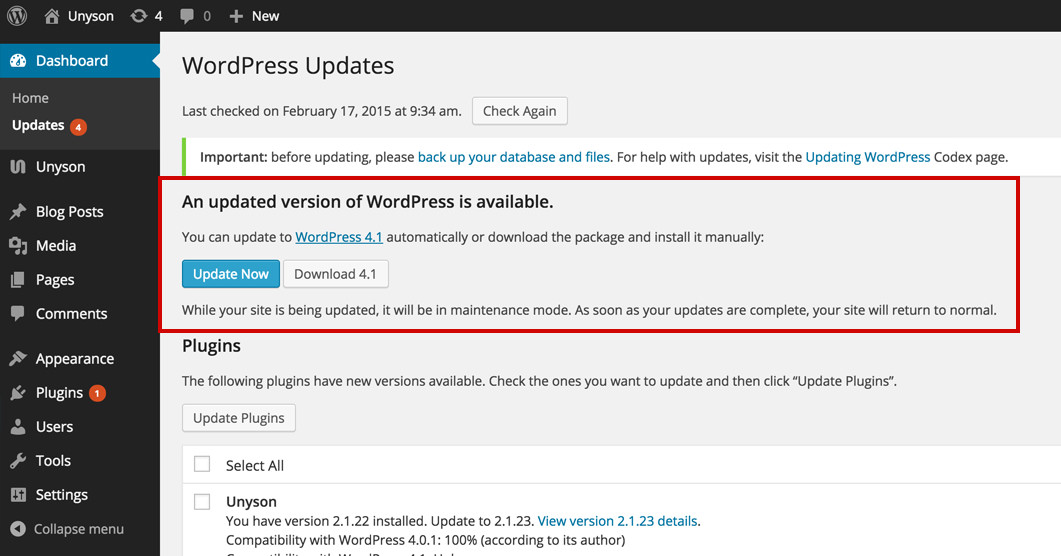 Plugins - One of the most important plugins that you need to keep updated is Unyson. Your theme needs this plugin in order to work properly so it's a good thing to keep it up to date.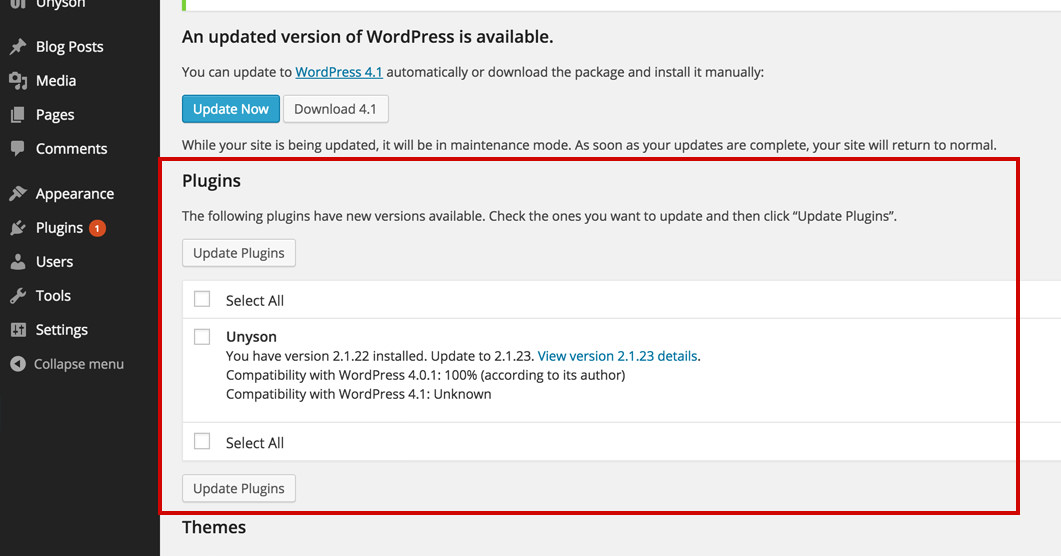 Themes - in this section you'll find the themes that you can update. Select the theme you want to update from the list and click the Update Themes button. We frequently release updates and bug fixes so please keep your theme up to date.
Reminder
Note that any customization you've made to the theme files will be lost (if they were made in the parent theme folder). Please consider using the Child Theme for modifications. Read more about parent and child themes.
Extensions - If you see this text: New extensions updates available press the Update Extensions button in order to update your extensions. These are very important as they are the back bone of your theme and it's important to keep them up to date.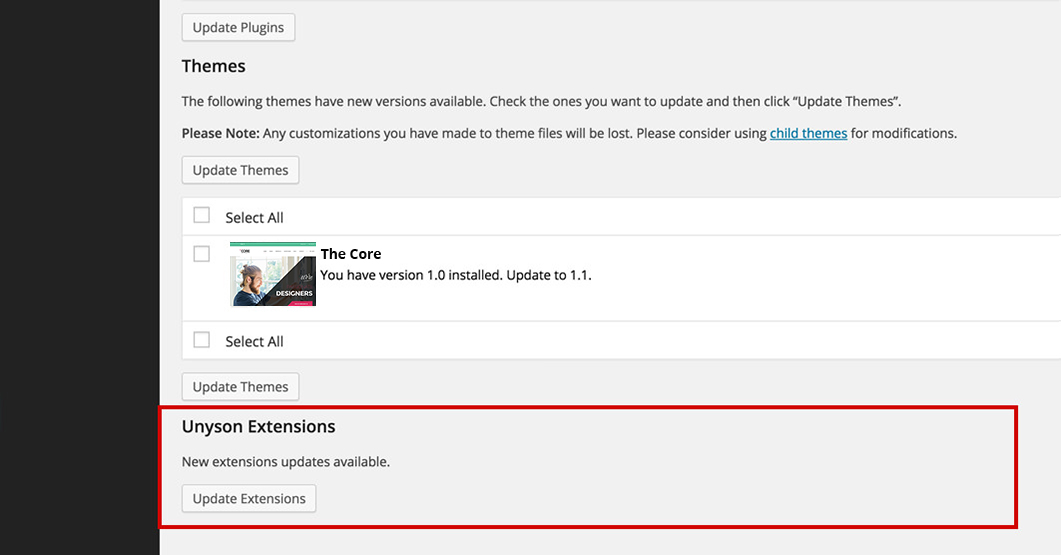 Here is how this screen should look if you are up to date with everything: