Installing your WordPress theme (FTP Install) Novice Novice tutorials require no prior knowledge of any specific web programming language.
Information
We have used The Practice as an example but the install process is exactly the same for all our WordPress themes built on our Fuse Framework.
Unzip the archive downloaded from your ThemeFuse account (or Envato account if you've purchased the theme from ThemeForest.
Locate the [themename]-child and [themename]-parent folders inside the The Practice (FTP install) folder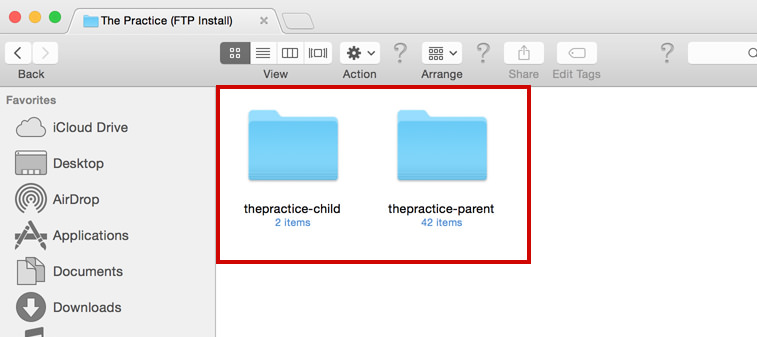 Connect to your server using a FTP client and locate the wp-content/themes folder
Upload the [themename]-child and [themename]-parent folders inside the wp-content/themes folder on your server
Log in to your WordPress admin and go to Appearance > Themes
Activate the Child theme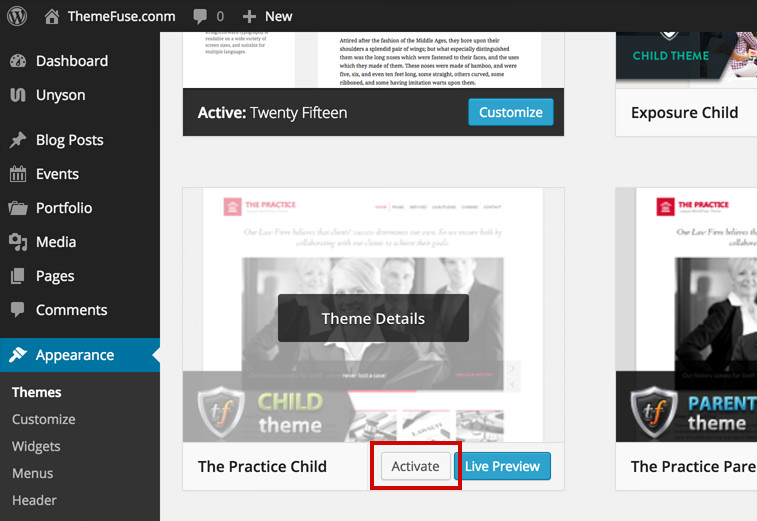 Attention
It's mandatory to activate the Child theme and not the Parent one. Find out why in this article.
With the theme's name selected in the sidebar follow the theme and demo content install instructions in order to make your website look exactly like in our demo preview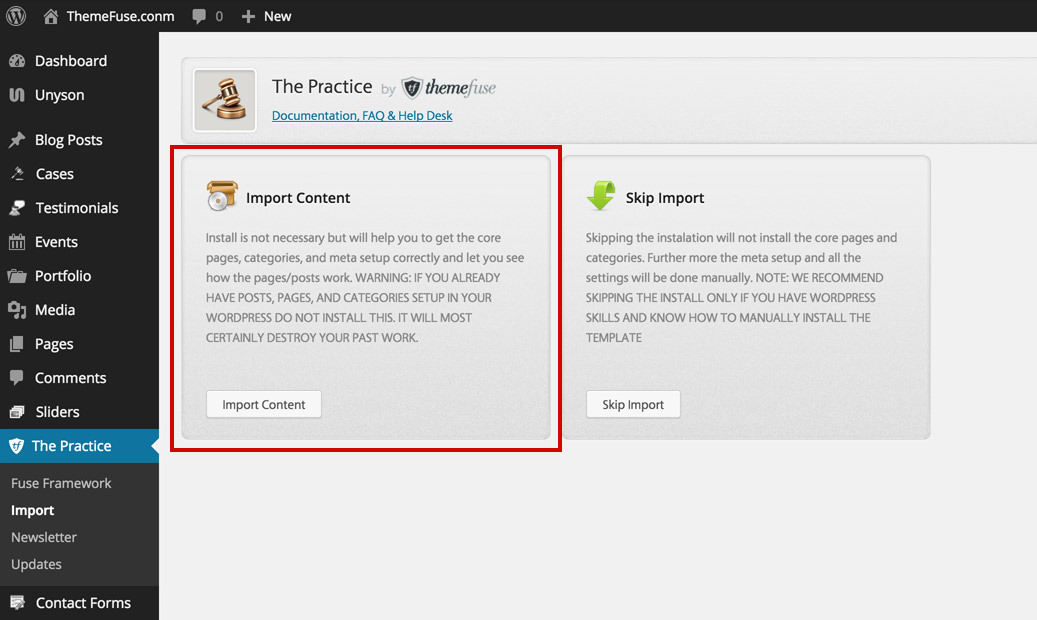 Information
Our themes work only for self-hosted WP.org users, since the WP.com doesn't work with premium themes. More about self-hosted WordPress (WordPress.org) and WordPress.com in this article.