Changing the Projects Display Type and Style Novice Novice tutorials require no prior knowledge of any specific web programming language.
You can change the way your portfolio projects are displayed on the front page in two ways:
Changing the Display Type - this is a category option and you can choose from Portrait, Landscape and Square and the number of columns for your projects.
Changing the Display Style - this is a global option that applies over the whole project and can be found in the Theme Settings page.
Changing the display type
Go to Portfolio > Categories.
Select the category you want to change the display type for.
Select the Display Type found under the Category Icon option. You can select to view all your projects from this category in portrait or in landscape.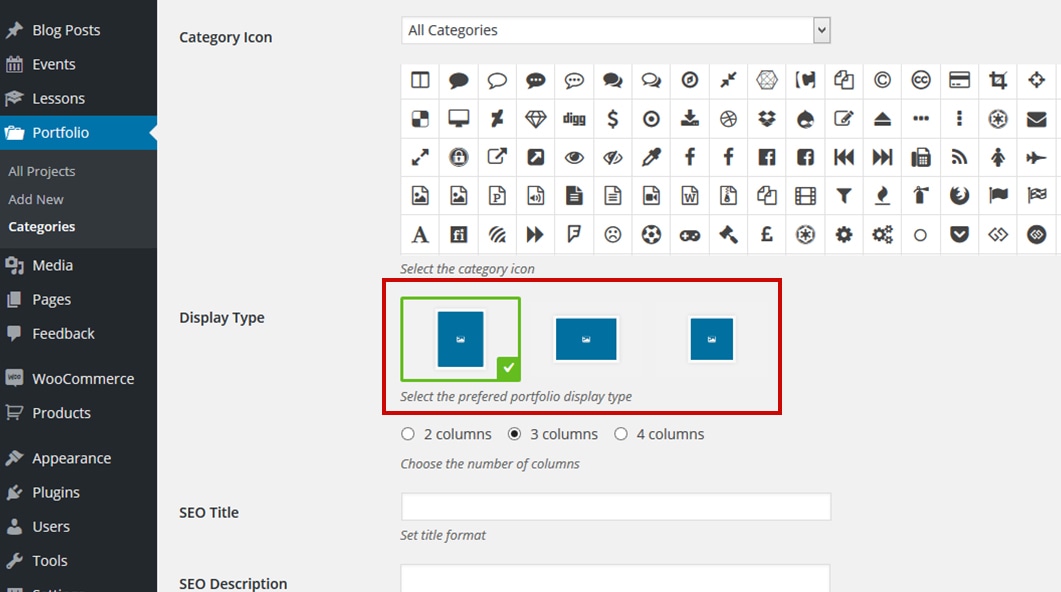 Keep in mind
By default the display type is set to portrait.
Portret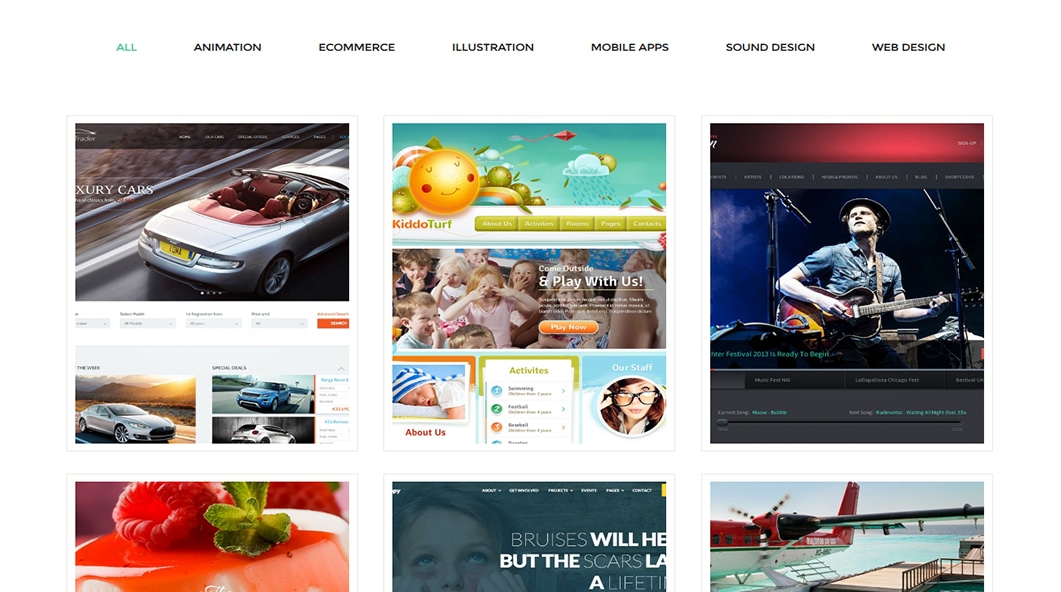 Landscape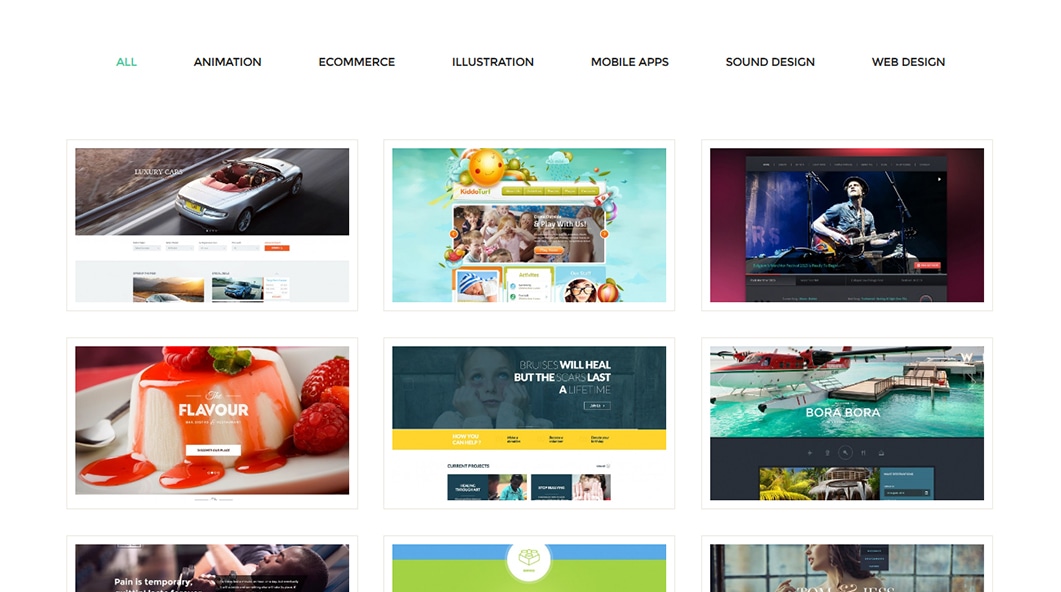 Square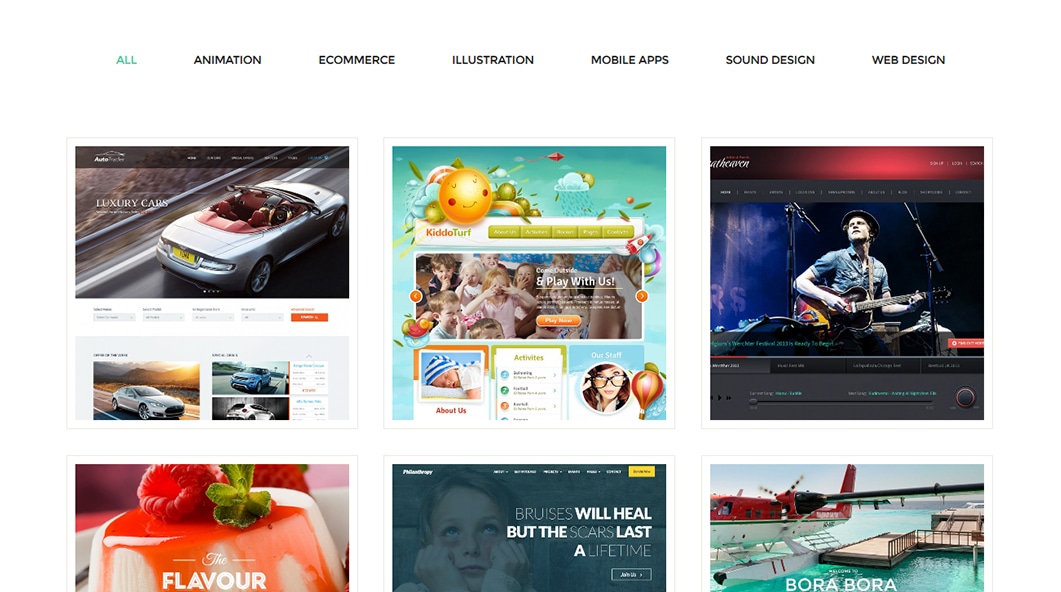 Changing the display style
Go to Appearance > Theme Settings
Then Posts > Portfolio tab
Select one of the three display styles found under the Portfolio section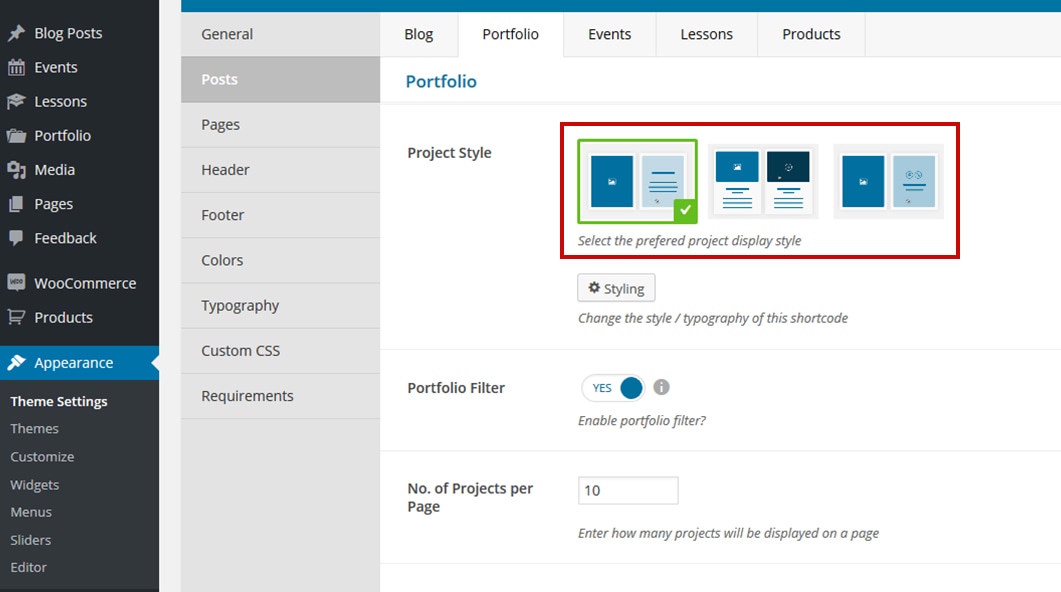 Style 1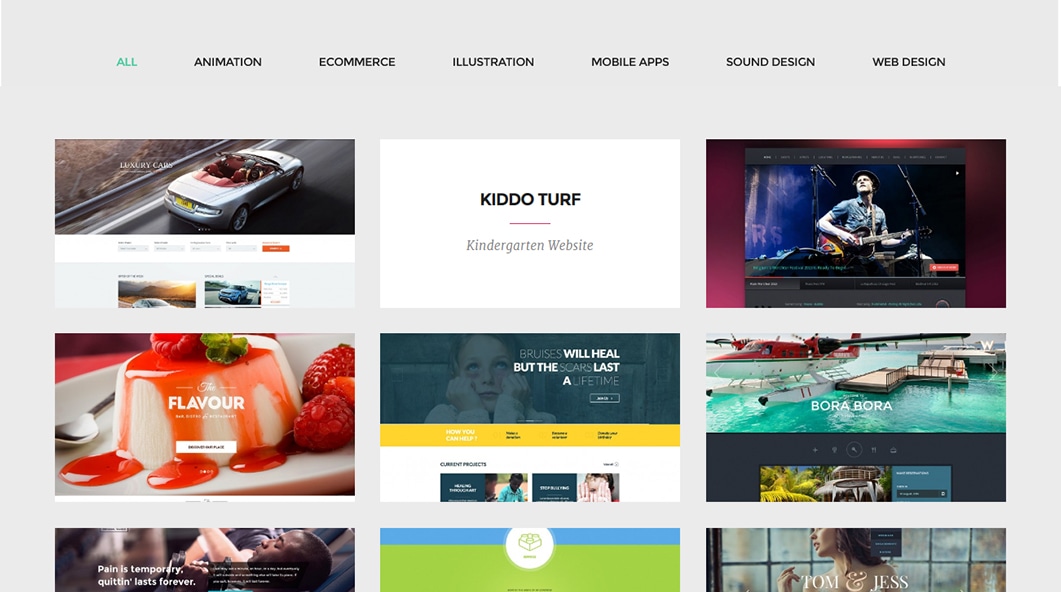 Style 2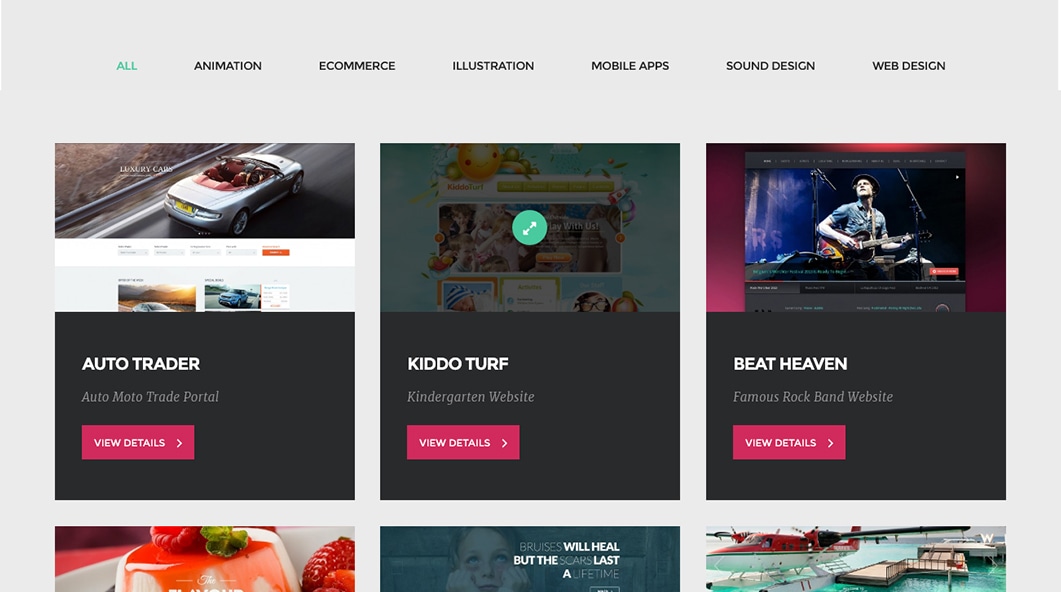 Style 3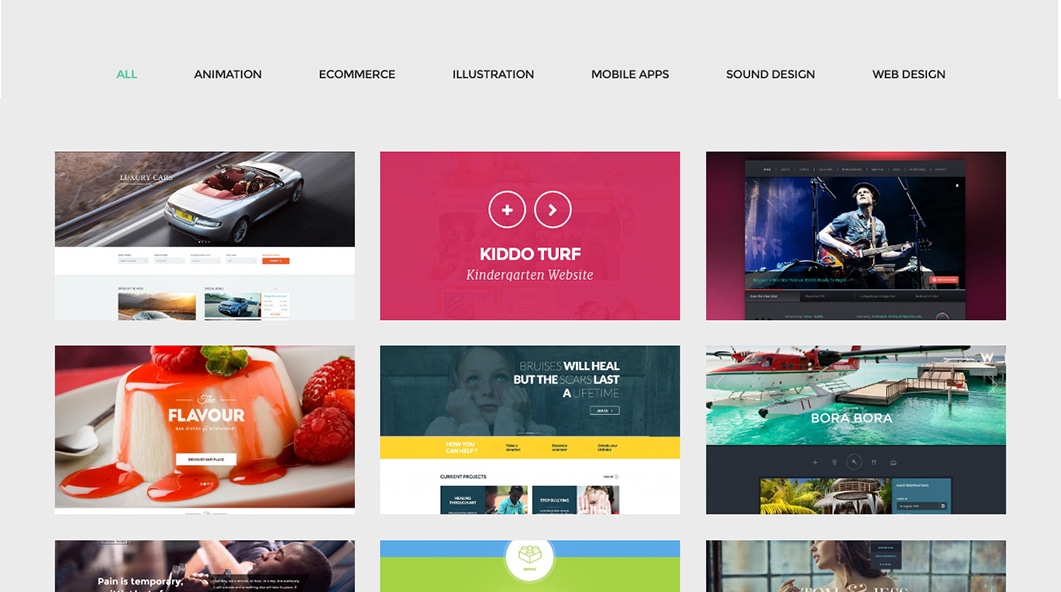 Information
More about project styles can be found in this article.