How to Add Widgets to Your Footer Novice Novice tutorials require no prior knowledge of any specific web programming language.
Here is how you can add widgets to your footer widgets area:
Go to Appearance > Widgets.
Locate the Footer Columns 1 through 4 in the right side of the page.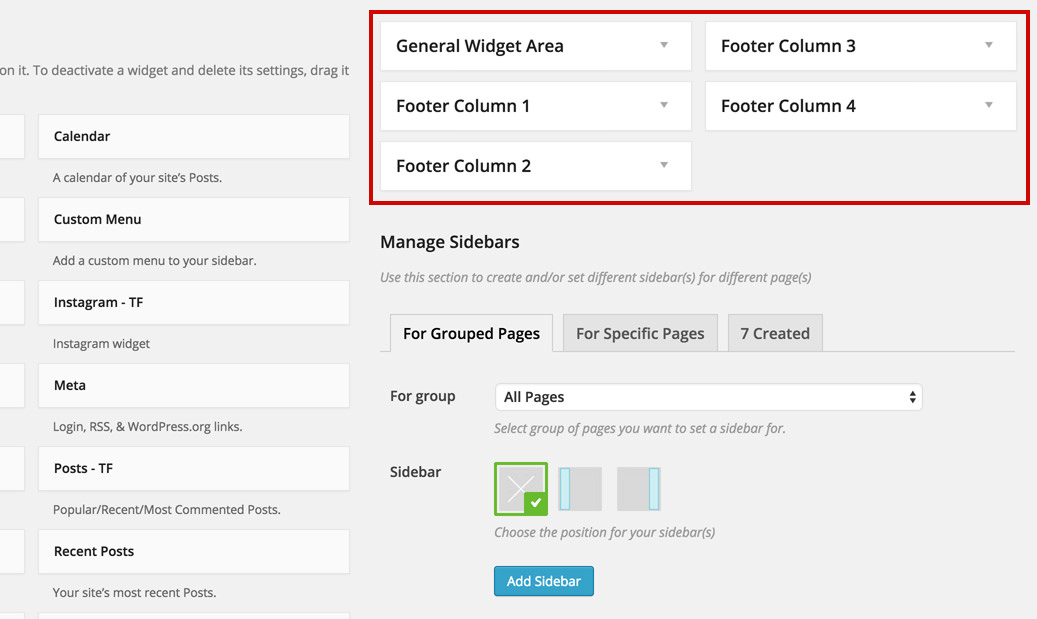 Keep in mind
The Footer Columns can't be removed.
Click one of the columns to expand it and add the widgets you want from the left side by dragging and dropping.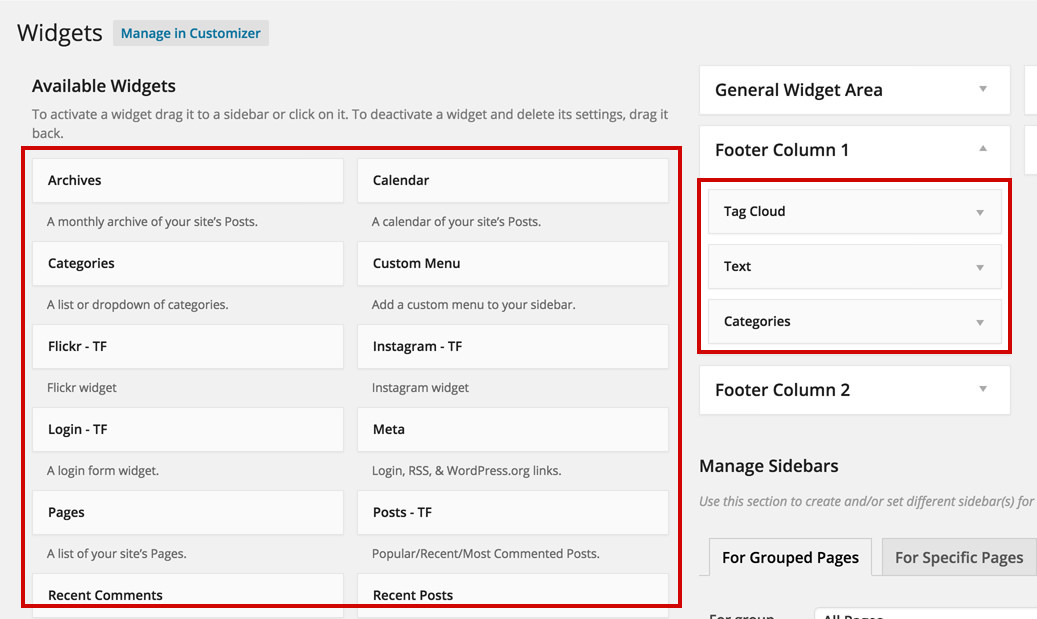 Done. No need to save, this is updated in real time and the page saves it self when you add the widgets.
Important
Your need to have the footer Widget Area enabled from the Appearance > Theme Settings > Footer in order for the widgets to be displayed. Note that if you select to display only 3 columns, the widgets added in the 4th column will not be displayed.