How to Create a Full Backup and Restore a Previous One Novice Novice tutorials require no prior knowledge of any specific web programming language.
You can create or restore a backup of your website at any time by following the next steps:
Go to Tools > Backup.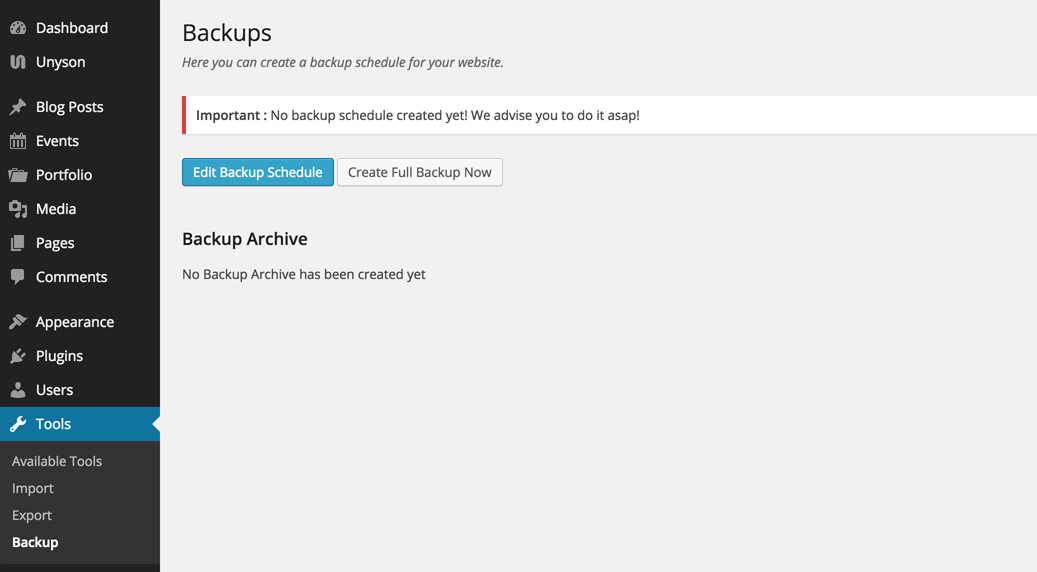 Cilck the Create Full Backup Now button in order to create a full back on the spot. This might take a minute or two, please be patient.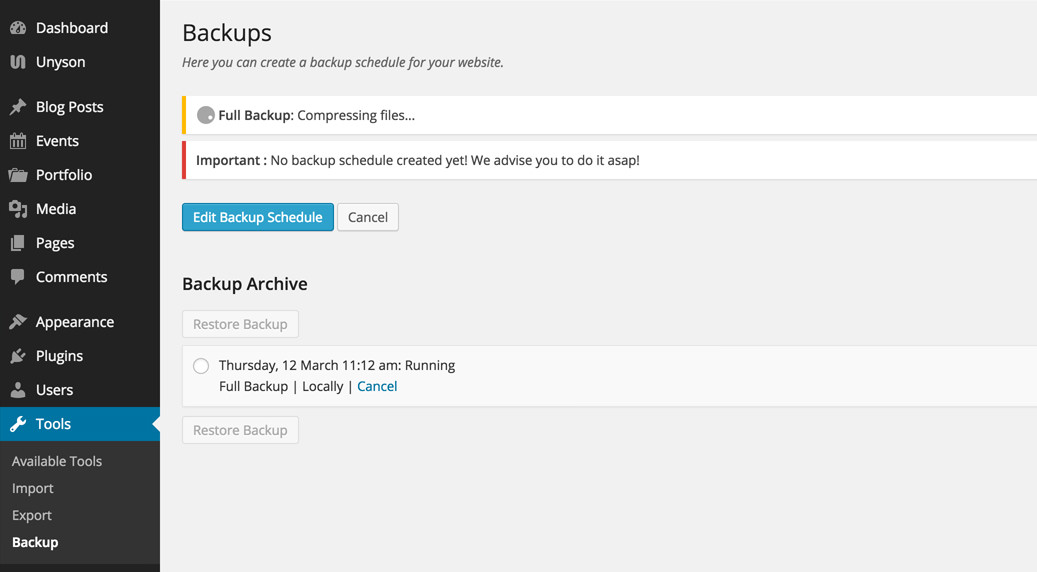 All the backups made are listed down in the page.
Restore one of the backups at any given time, by selecting the one you want and clicking the Restore Backup button