Installing Plugins Novice Novice tutorials require no prior knowledge of any specific web programming language.
WordPress Plugins have the function to improve or add new features to your website. They include php scripts that develop the functionality of WordPress. Usually WordPress Plugins are optional, however there are few plugins that are required in order for your theme to work properly.
Here is a generic video that will help you understand how to install, activate and delete a plugin:
You can install plugins in one of two ways:
Automatic Installation
Go to the Plugins menu. Here you'll find a list with all your Installed Plugins.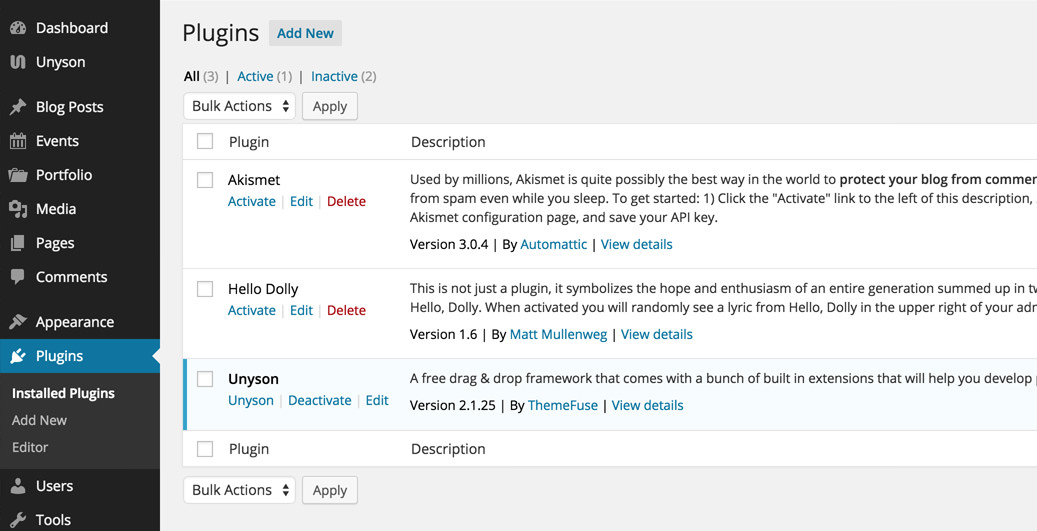 Click the Add New button from the top to go to the Add Plugins page.
Use the Search to find the plugin you want to install and click the Install Now button.

After the installation is done click the Activate Plugin button.
Manual Installation
Download the WordPress plugin that you want from WordPress.org.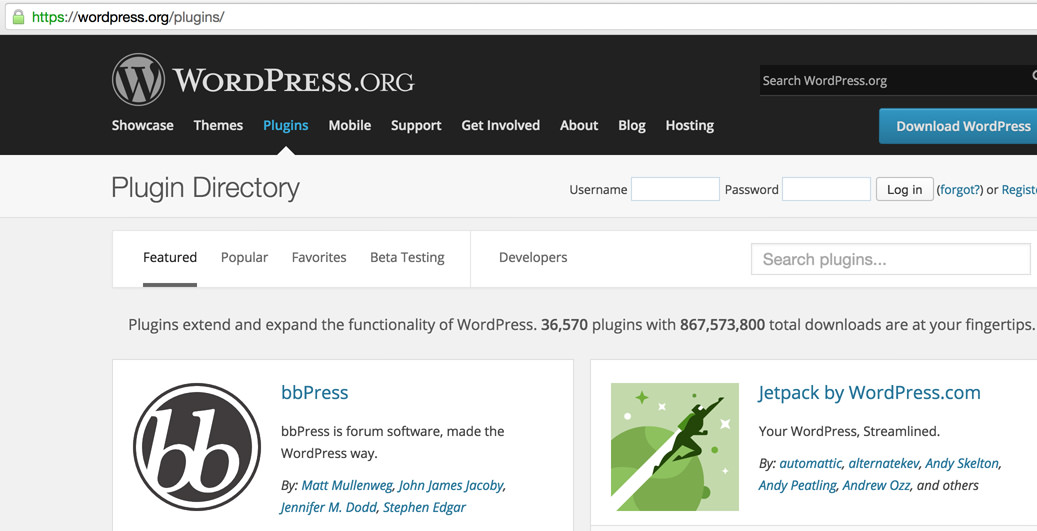 On the Add New page click the Upload Plugin button on the top.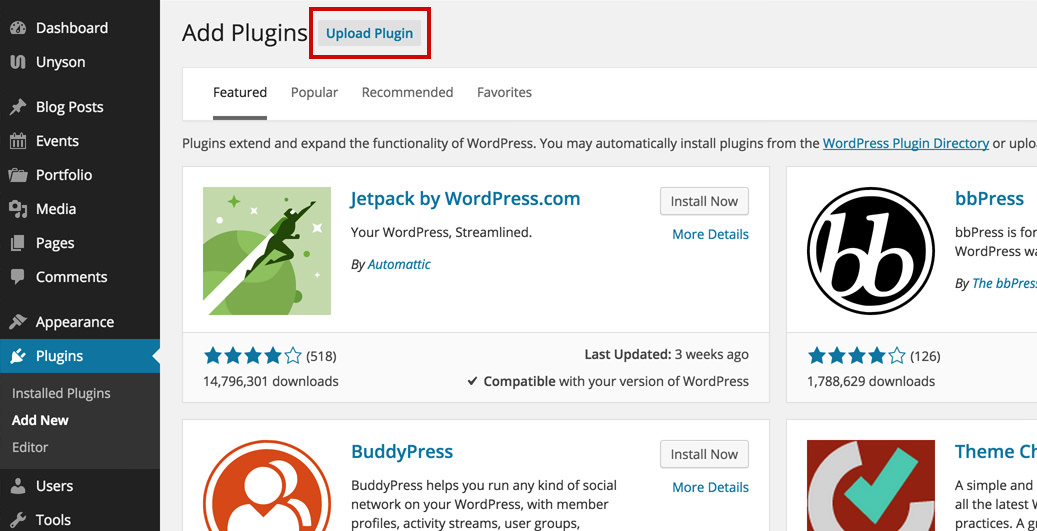 Upload your plugin.

Go to Plugins > Installed Plugins and activate your newly uploaded Plugin by clicking the Activate Plugin button.