Add an Image to a Blog Post Novice Novice tutorials require no prior knowledge of any specific web programming language.
A great way to add interest and visual context to a blog post is through images. With WordPress adding and managing them is easy.
To add an image to your blog post:
Open WordPress Dashboard (Ex: http://yourwebsite.com/wp-admin)
Click the Blog Posts tab
Select the blog post you want to add an image to.
Click the Add Media button

You can add images in a couple of ways:

Upload Files - click the Select Files button to select a file on your desktop.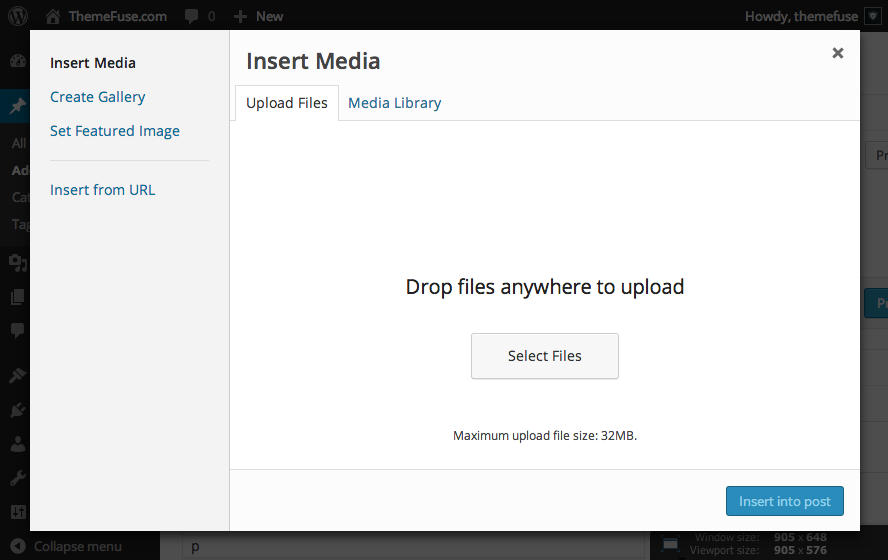 Media Library - choose from previously uploaded images from Media Library.
Insert from URL - enter the URL path to the image.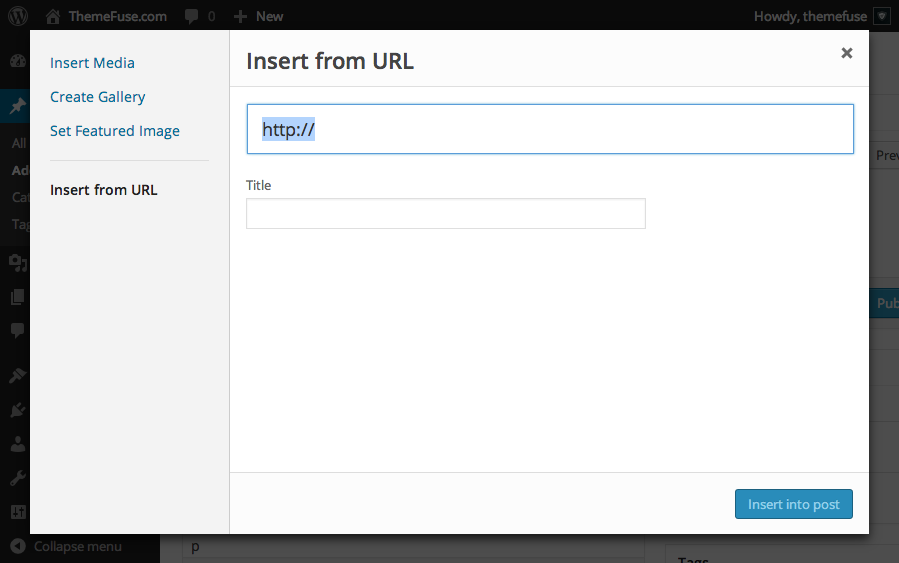 Click Insert into post
After you've added the image into your blog post, don't forget to press the Update button in order to save your changes