Edit an Existing Blog Post Novice Novice tutorials require no prior knowledge of any specific web programming language.
Quick edit an existing blog post
Quick edit is a tool which allows you to update the details for a particular blog post. You can change the title, the permalink, the slug or edit the date and publishing settings. You can also change categories, add tags, enable or disable comments, or change the status of the blog post. All these actions can be performed by following the next steps:
Open WordPress Dashboard (Ex: http://yourwebsite.com/wp-admin)
Click the Blog Posts tab
Hover your blog post title you want to edit in the list provided
Click Quick Edit from this menu: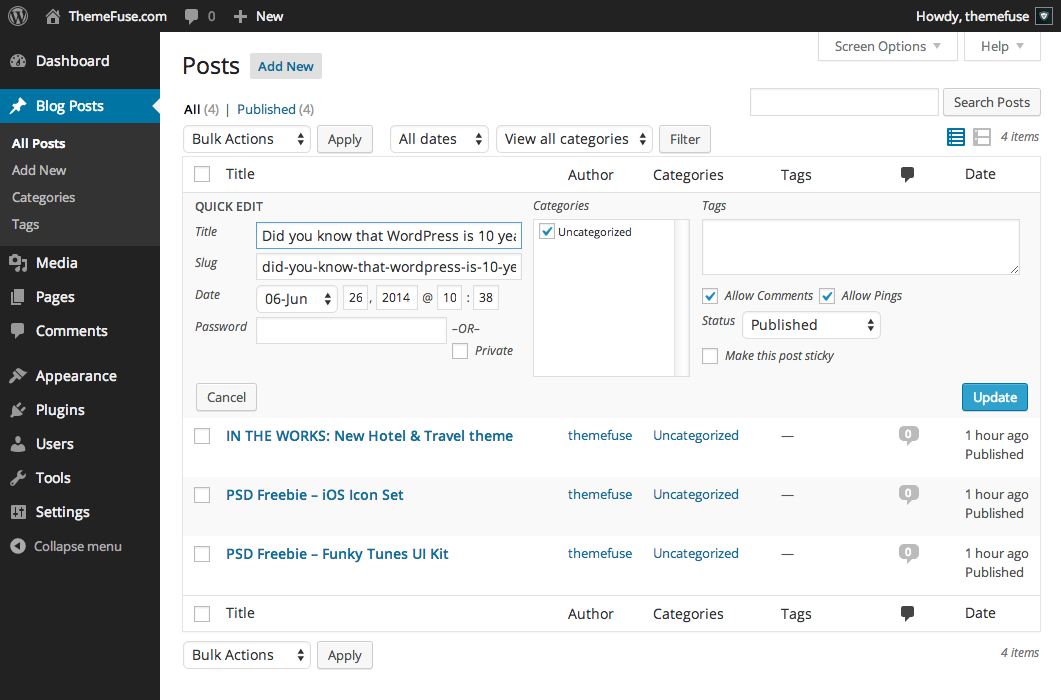 Make the necessary changes
Click the Update button to save any changes you have made
Edit the content of an existing blog post
If you want to change the content of the blog post you need to click the Edit link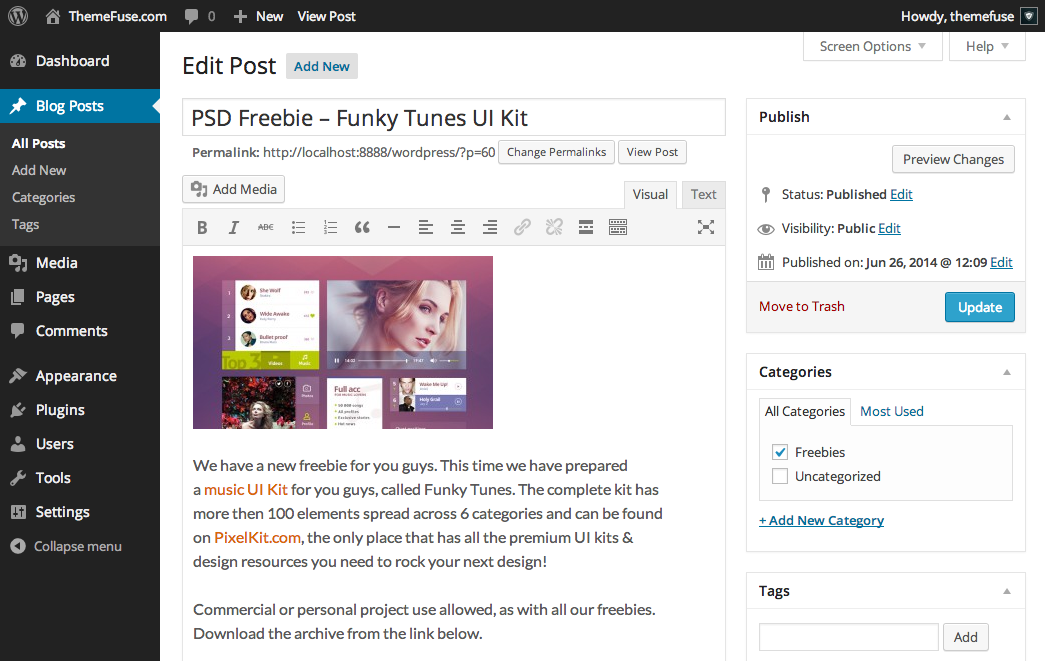 Make the changes that you want
Once you have finished, click the Update button
Reminder
You can also edit multiple blog posts at once!
Select multiple blog posts from the blog post list
Select Edit from the Bulk Actions menu at the top and then click Apply
You can bulk change the category, tags, author and other parameters for all the selected blog posts at once