Unyson Novice Novice tutorials require no prior knowledge of any specific web programming language.
The Unyson framework plugin is the back bone of this WordPress theme. Without it you will not be able to use most of the features this theme comes with like visual page builder, SEO settings, analytics and more.
An easy way to see if Unyson is activated for your theme is to notice the Unyson entry in the sidebar: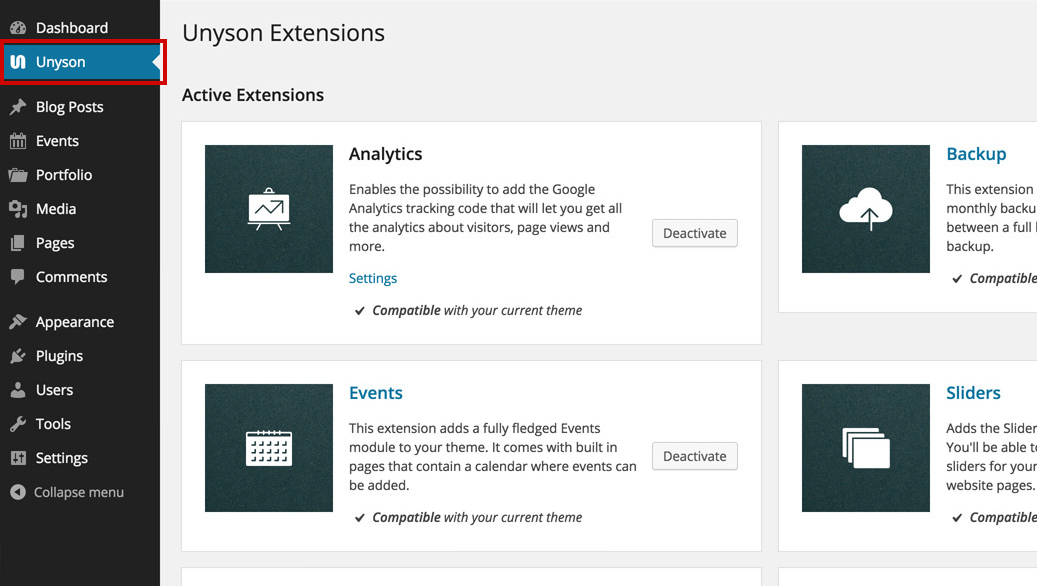 Information
The installation of Unyson is part of the initial theme installation process so there is no reason why it should not appear in the sidebar. If for some reason it doesn't, here is a tutorial on how you can install and activate plugins.
On the Unyson page you'll see a list of extensions separated in two sections:
Active Extensions - different extensions that are currently active and used by your theme like Analytics, Sliders, SEO, Page Builder and more.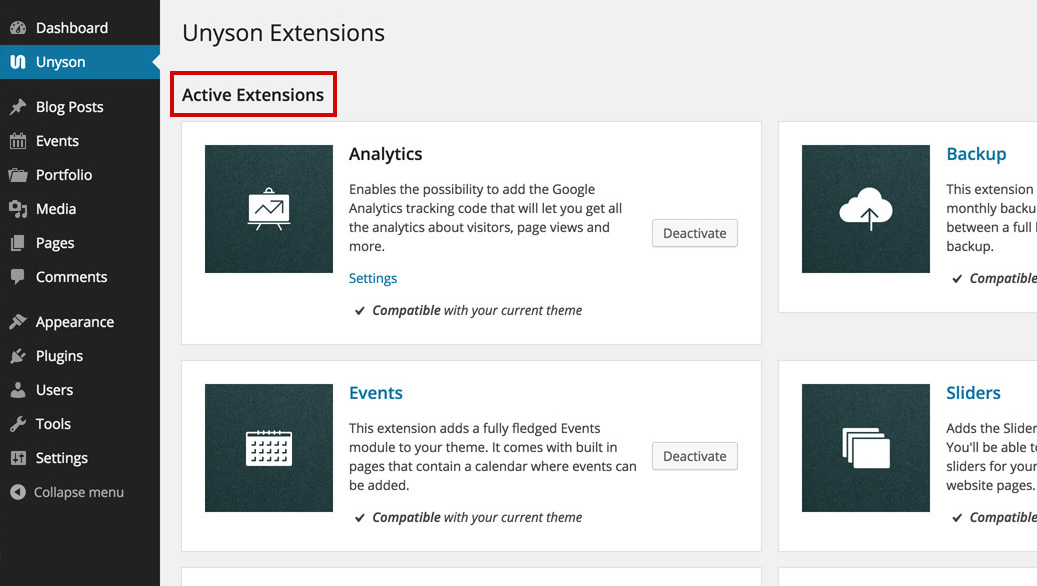 Some extensions have specific settings that can be accessed by pressing the Settings link
Available Extensions - extensions not yet downloaded from our servers. These extensions are not used by the theme.