Custom CSS Novice Novice tutorials require no prior knowledge of any specific web programming language.
Sometimes you'll need to make quick CSS changes so that is why we've built a way of allowing you to add CSS directly from the admin. The Custom CSS can be found under Appearance > Theme Settings. The page looks like this: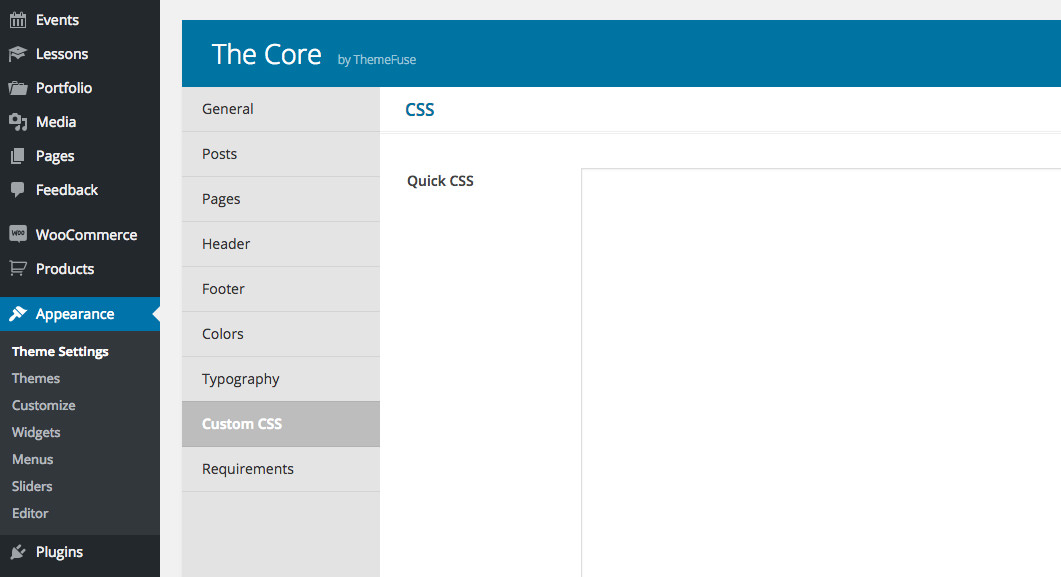 Important
Take note of the word Quick from the title. This option was built to help you make small (Quick) adjustments. If you need to change major portions of the theme please add your custom CSS in the style.css file. This file is located on your server in the child folder.
Apply the CSS changes you need in the Quick CSS field and hit the Save Changes button in order to save your changes.
Back-end
Front-end