Typography Novice Novice tutorials require no prior knowledge of any specific web programming language.
The typography settings can be found under Appearance > Theme Settings. Locate all the font options under Typography. The page looks like this:
Keep in mind
We've implemented Google Fonts, so you have over 700 fonts to choose from. Check out the their open font library and then select the font you want from the drop down list in the WordPress admin.
The typography options
In order to make them easy to go through, we've separated the typography options in 5 sections:
Typography - here you'll find general typography options like headings (H1, H2, etc), subtitles and body text.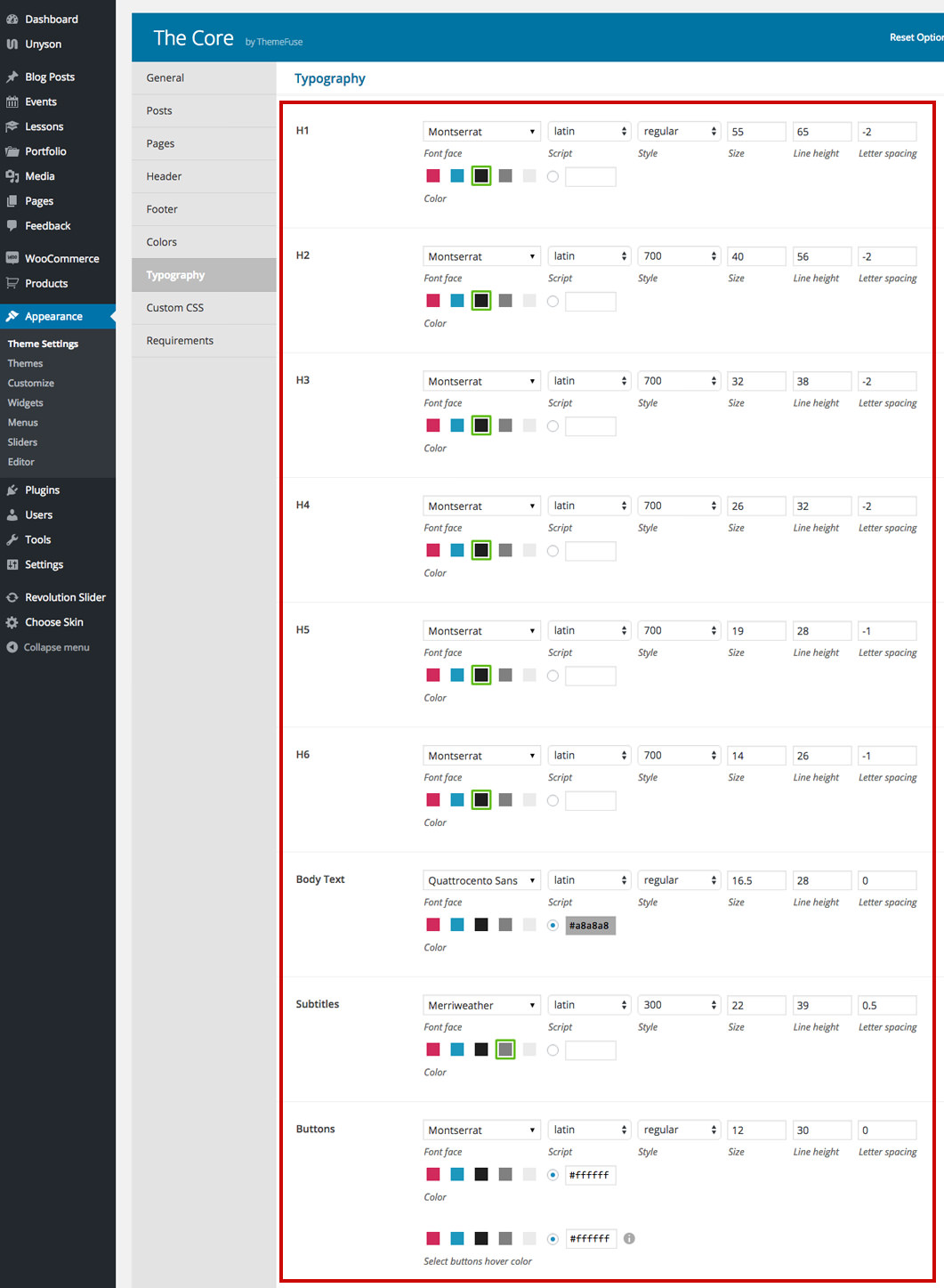 Blog - lets you control the title links from the widgets and the spacings between sidebar widgets.
Header - typography options related to the header: fonts, menu item spacings.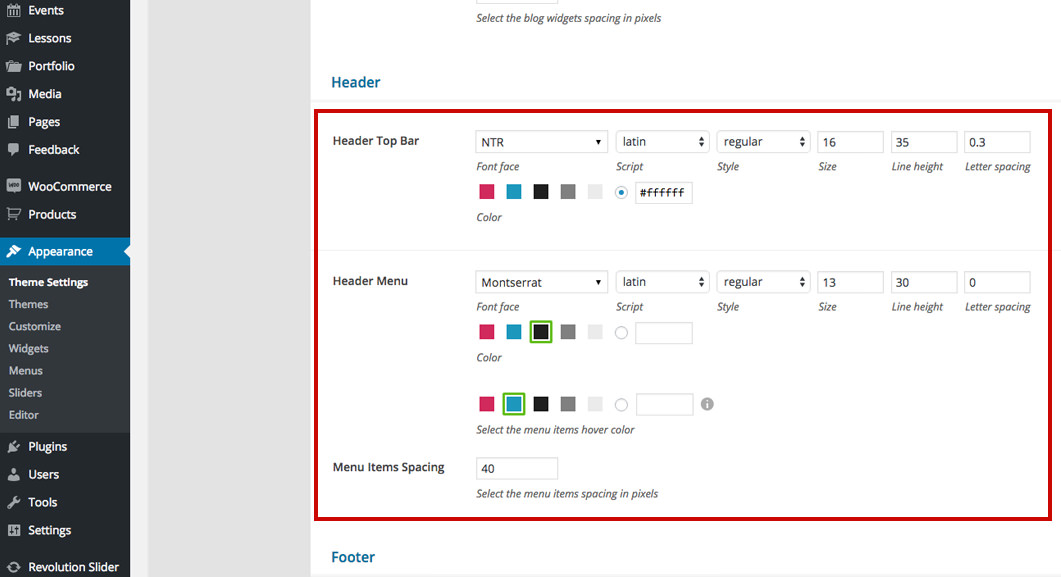 Footer - typography options related to the footer: fonts, menu item spacings.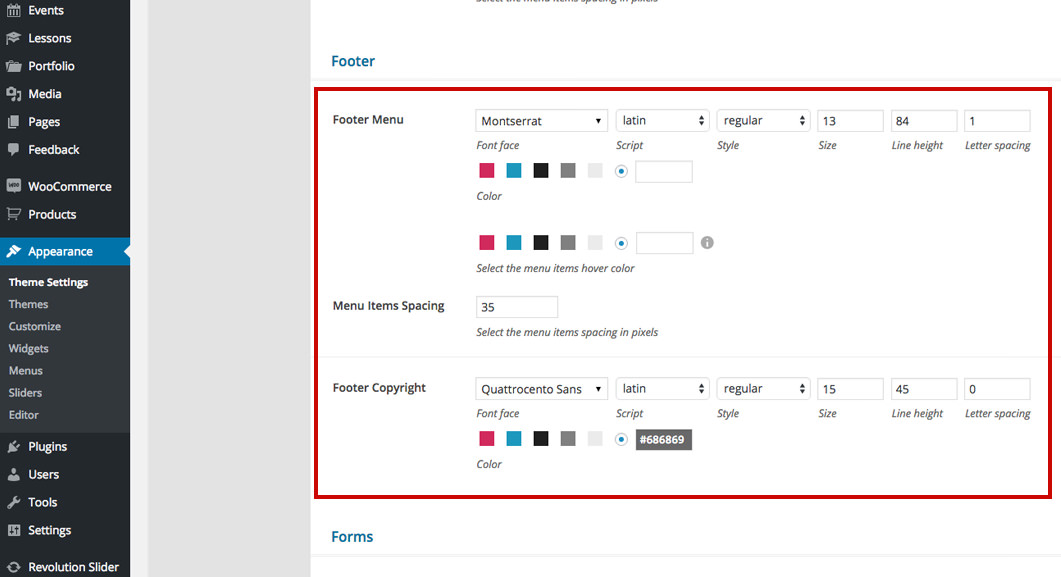 Forms - default options related to forms: labels and form inputs.