All the Demo Content Images are Blurred. Why? Novice Novice tutorials require no prior knowledge of any specific web programming language.
After you install the demo content all your images on the website will look like this: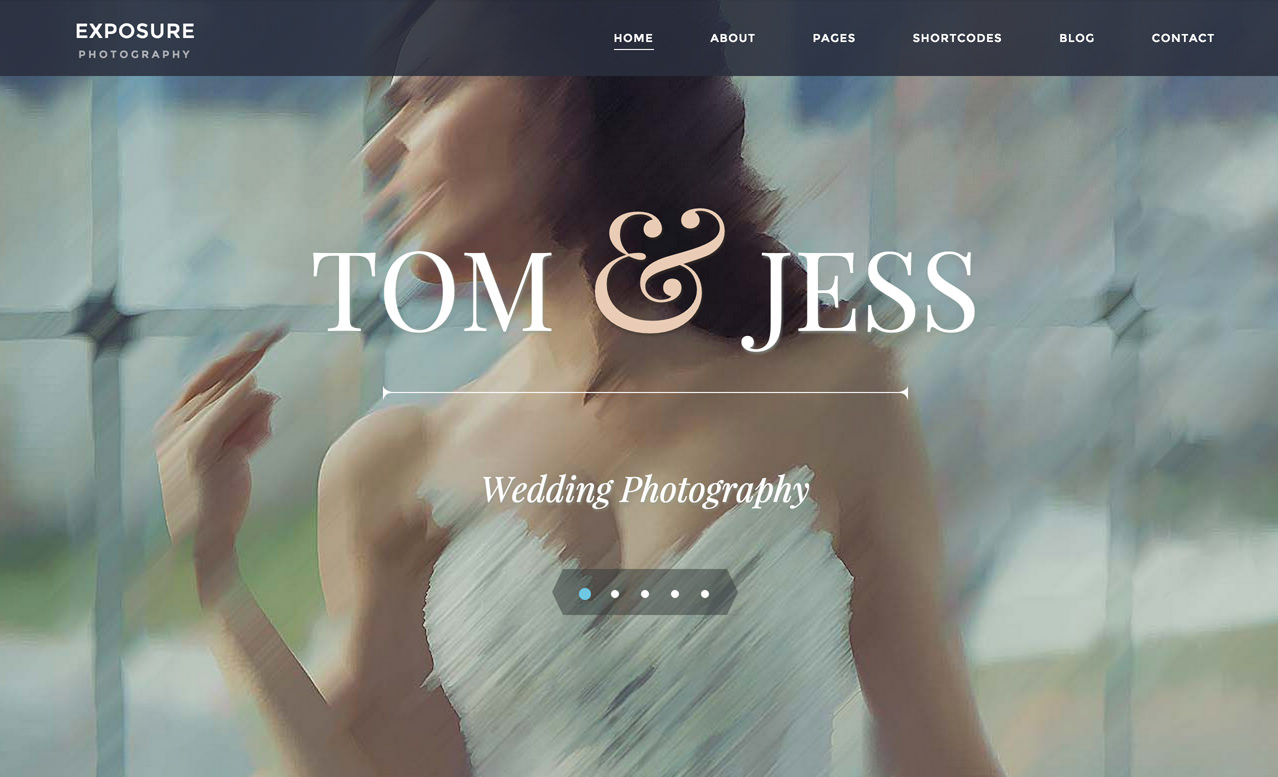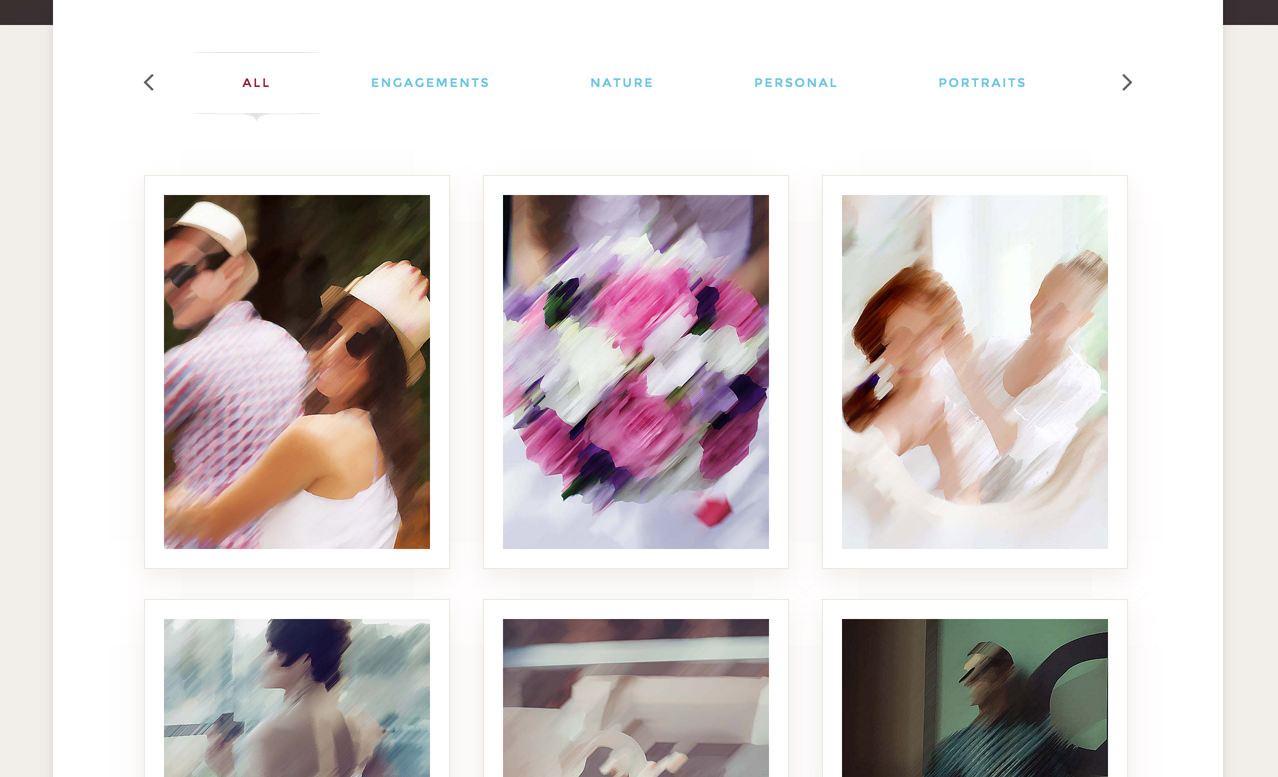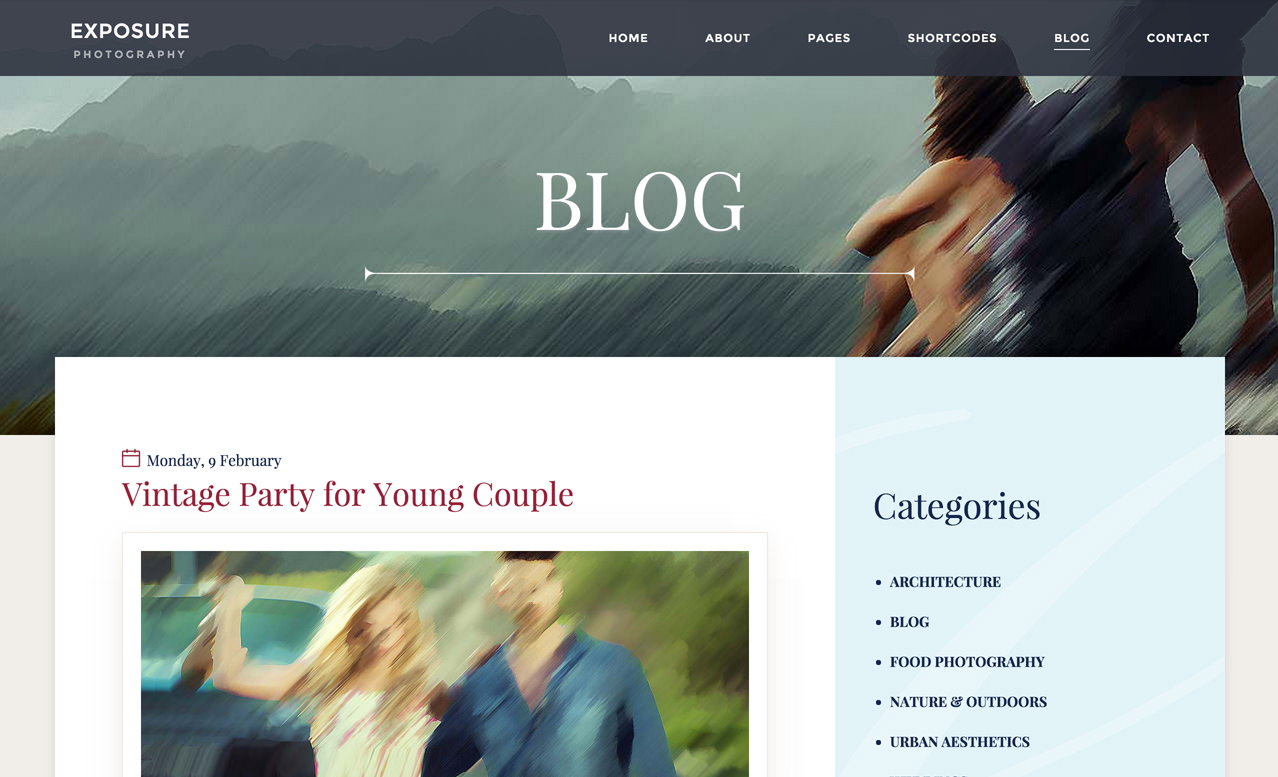 Information
We've used Exposure as an example in this case but after the demo content install process, the images appear exactly the same for all our WordPress themes.
This happens because we blur the images on purpose. We do not have the legal rights to redistribute those images. We buy our images from stock photography websites like iStockphoto, Veer, Photos or Dreamstime for single use in one project and not for redistribution. You can find free to use photos on Unsplash or PhotoPin.
All our clients change the images with their own and it wouldn't make sense for us business wise to spend a lot of cash for redistributing rights when the images will be replaced anyway.