Overview Novice Novice tutorials require no prior knowledge of any specific web programming language.
The shortcodes are part of the visual page builder that comes with this theme. The elements (or shotcodes) can be added to your website by dragging & dropping them on the page and are separated in 3 categories:
Layout Elements - used to create your page structure.
Content Elements - composed of shortcodes used to create the page content.
Media Elements - used to add media to your page: images, sliders, slideshows and video.
Layout Elements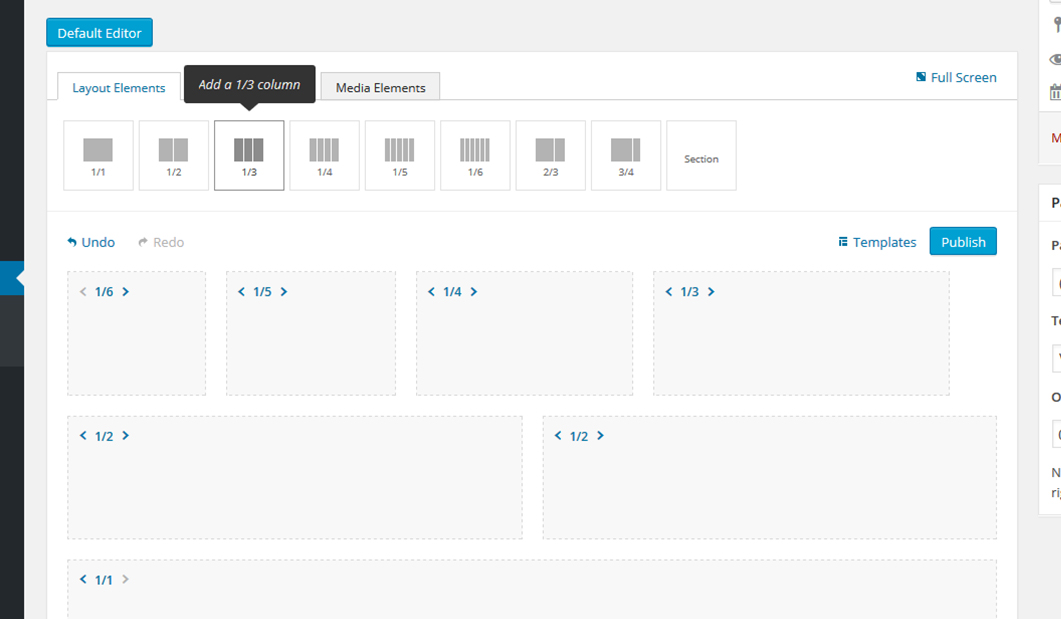 Content Elements
Media Elements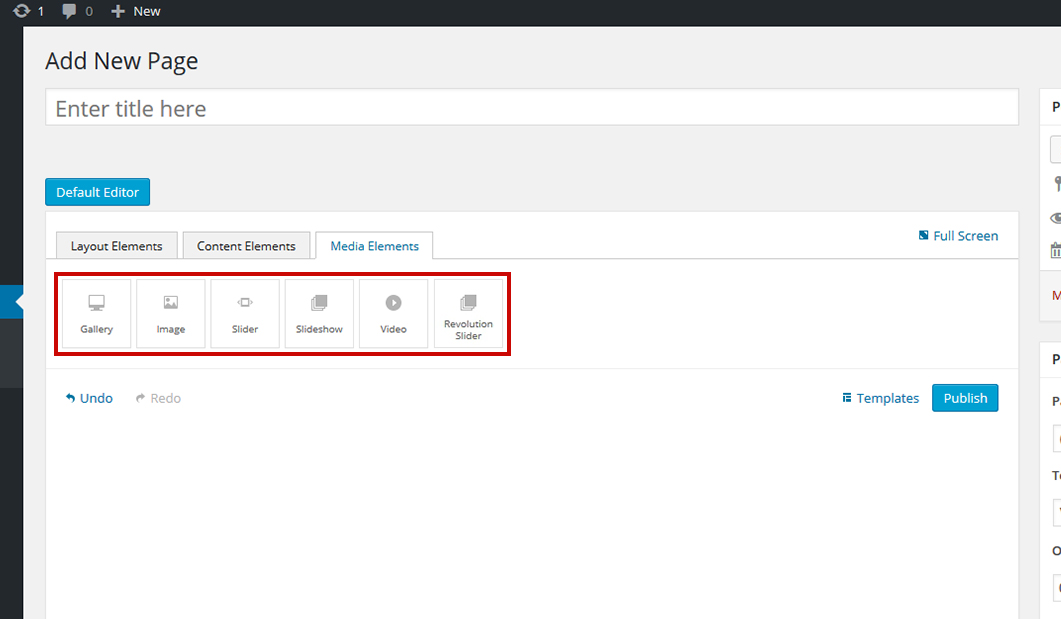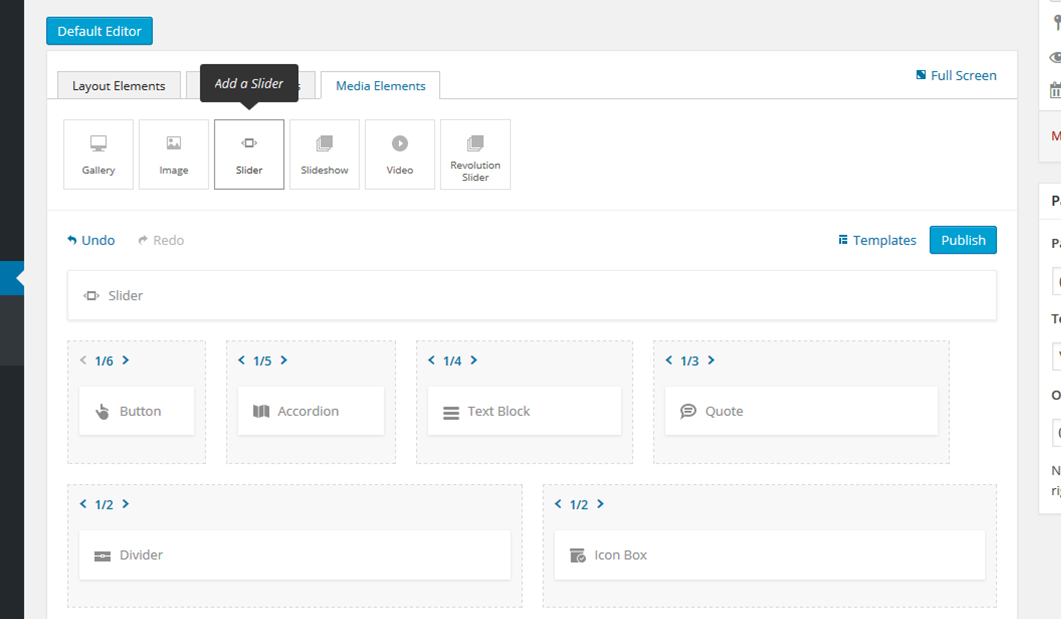 Every shortcode be it a column, section, content or media has different options built in. In order to bring the options up all you need to do is click the shortcode: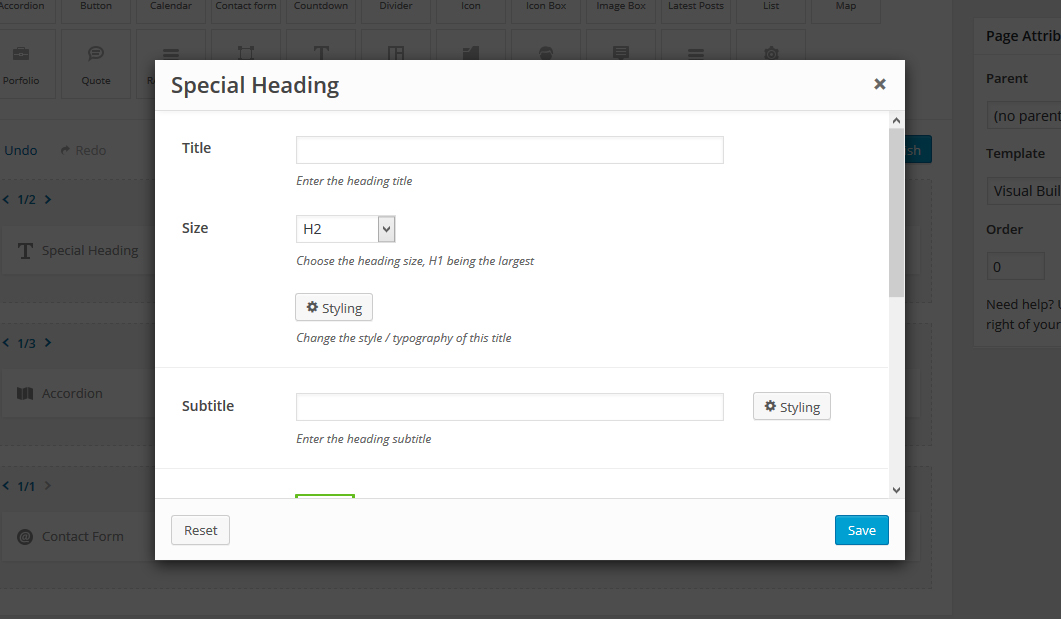 Most of the shortcodes have a Custom CSS option that you could use to further style the shortcode by adding your custom CSS in the custom.less file. This file is located on your server in the /child-theme/styles-less/ folder.
Information
More on the basics of CSS styling using the custom.less files can be found in this article.