The Visual Page Builder Novice Novice tutorials require no prior knowledge of any specific web programming language.
Building pages is very easy in this theme as you will use the Visual Page Builder and all the shortcodes that comes with it. In order to start visually building a a new page all you have to do is:
Go to Pages > Add New in order to add a new page.
Press the Visual Page Editor button in order to bring the visual page builder up.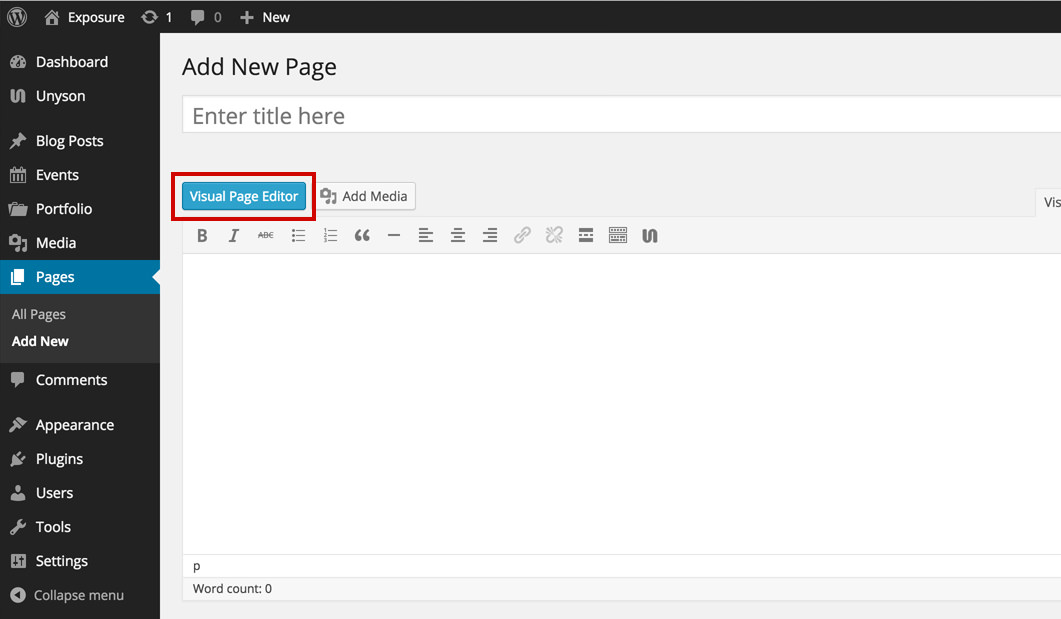 The builder is composed of elements that can be added on the page by dragging & dropping them (or by clicking on them). These elements are separated on 3 sections:
Layout Elements - composed mainly of different column elements and a custom full width section used to create the page structure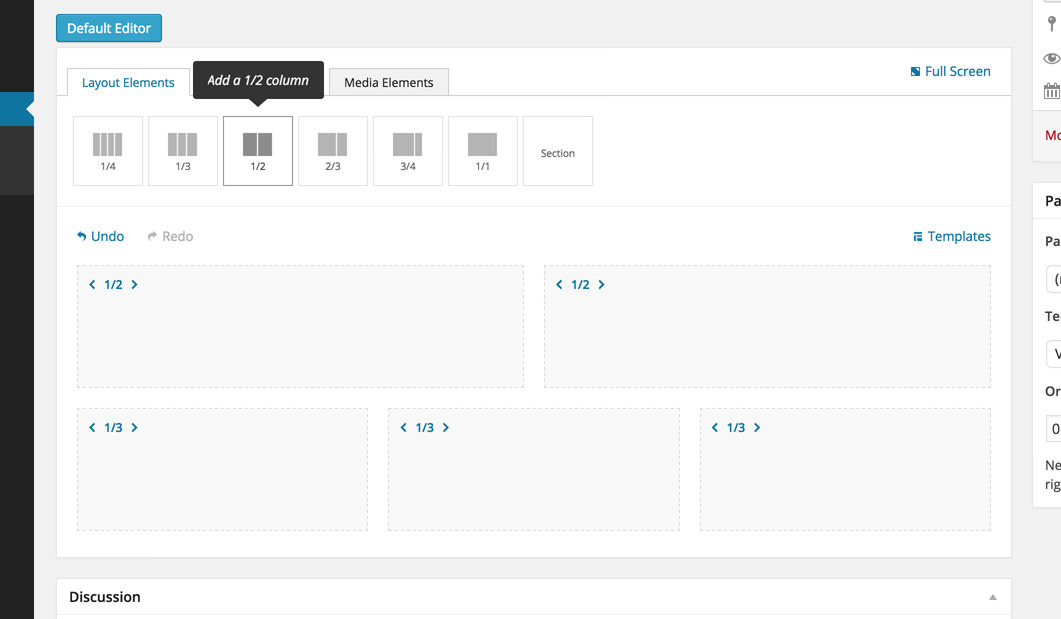 Content Elements - composed of shortcodes used to create the page content. You'll find all you need here, from buttons, quotes and tables to contact forms, testimonials and tabs.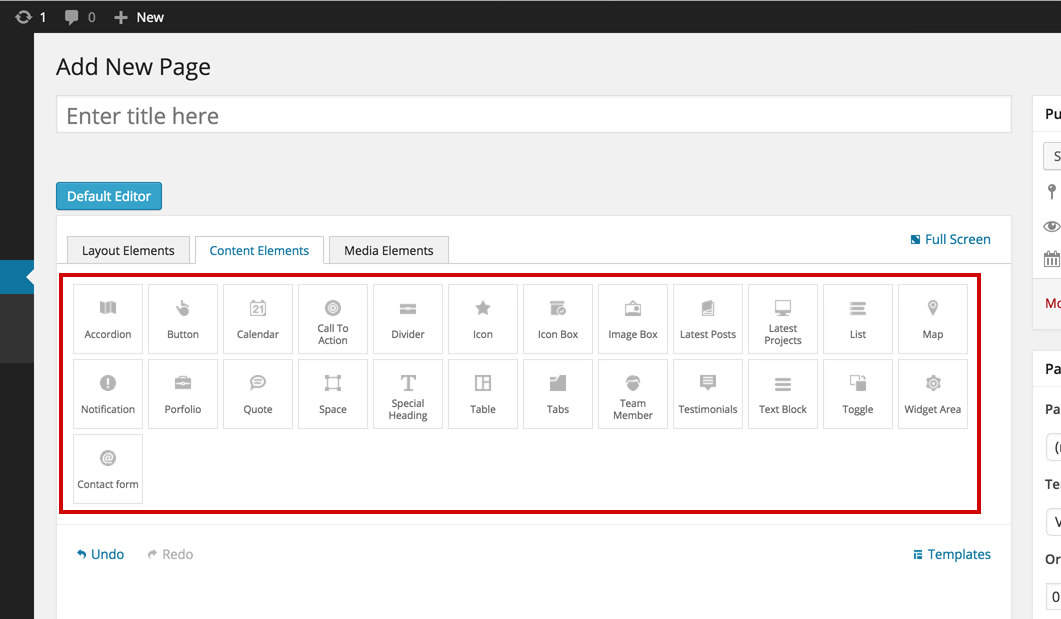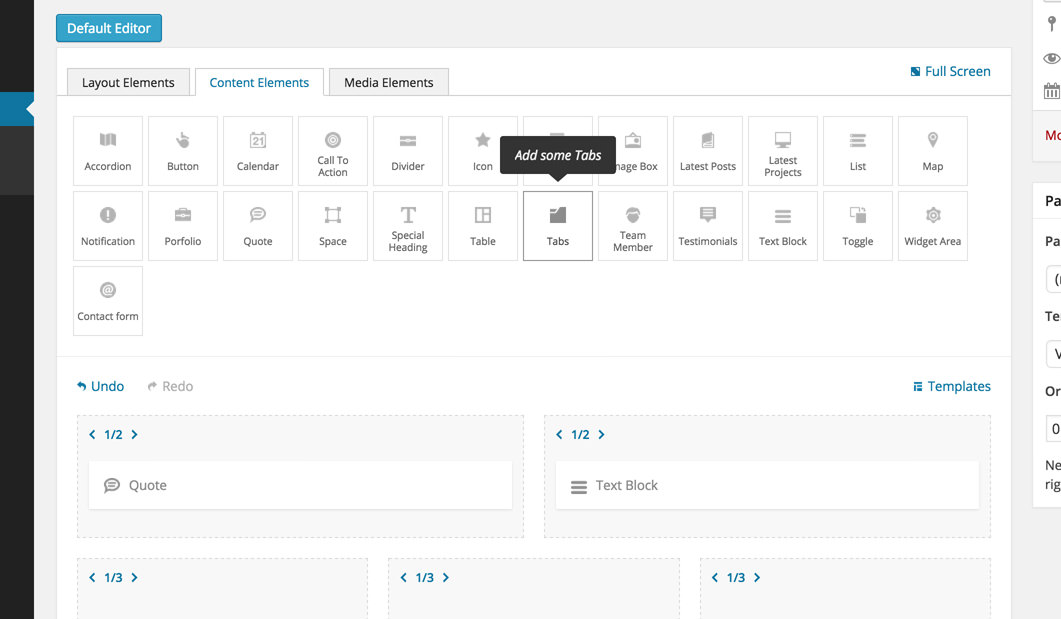 Media Elements - composed of shortcodes used to add media to your page: images, sliders, slideshows and video.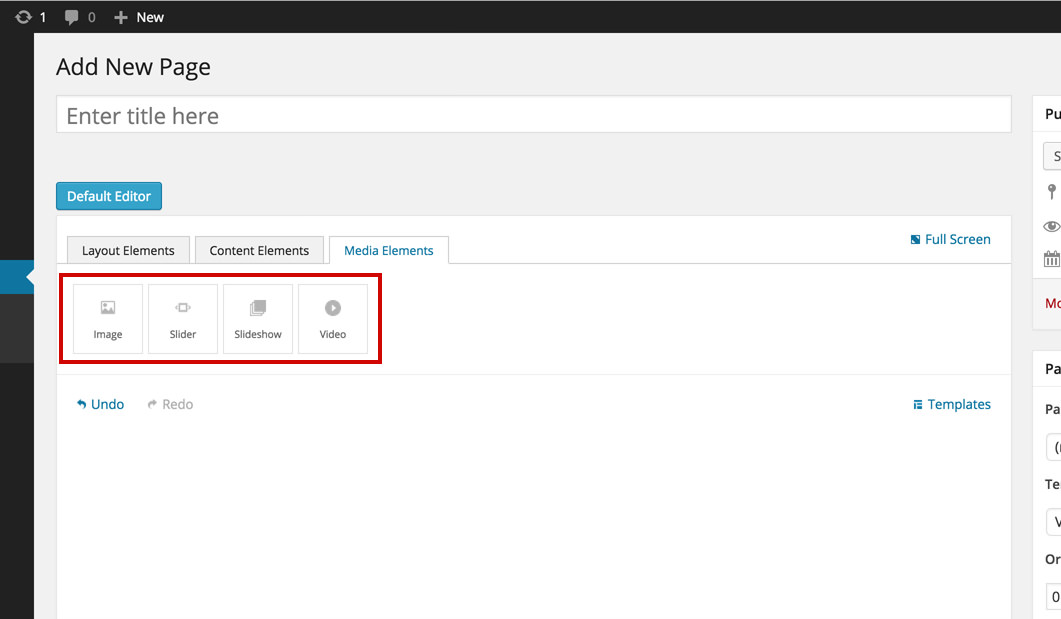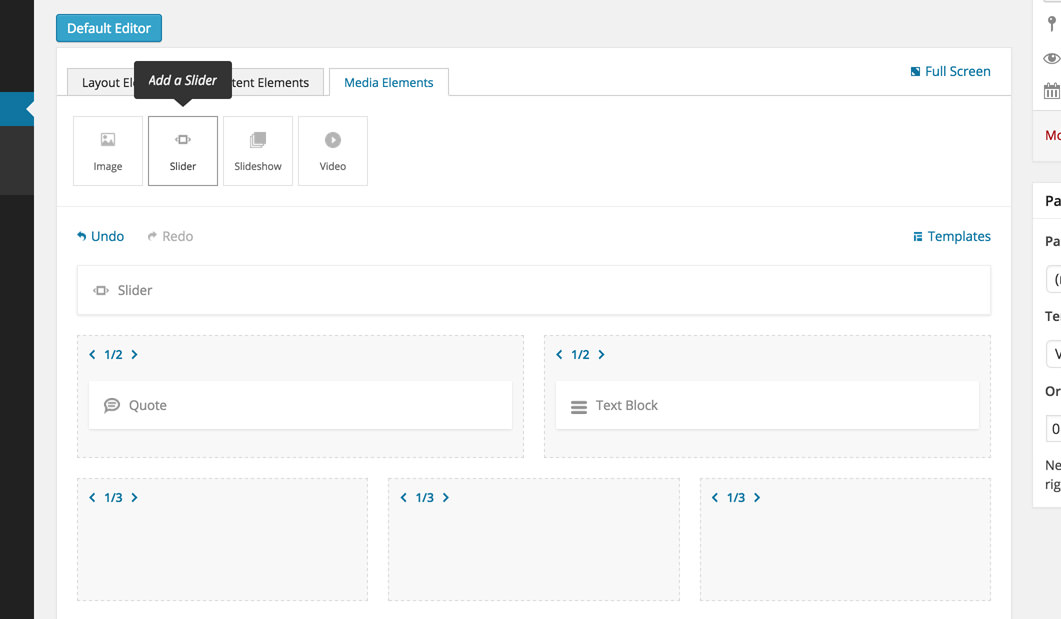 Every shortcode be it a column, section, content or media has different options built in. In order to bring the options up all you need to do is click the shortcode: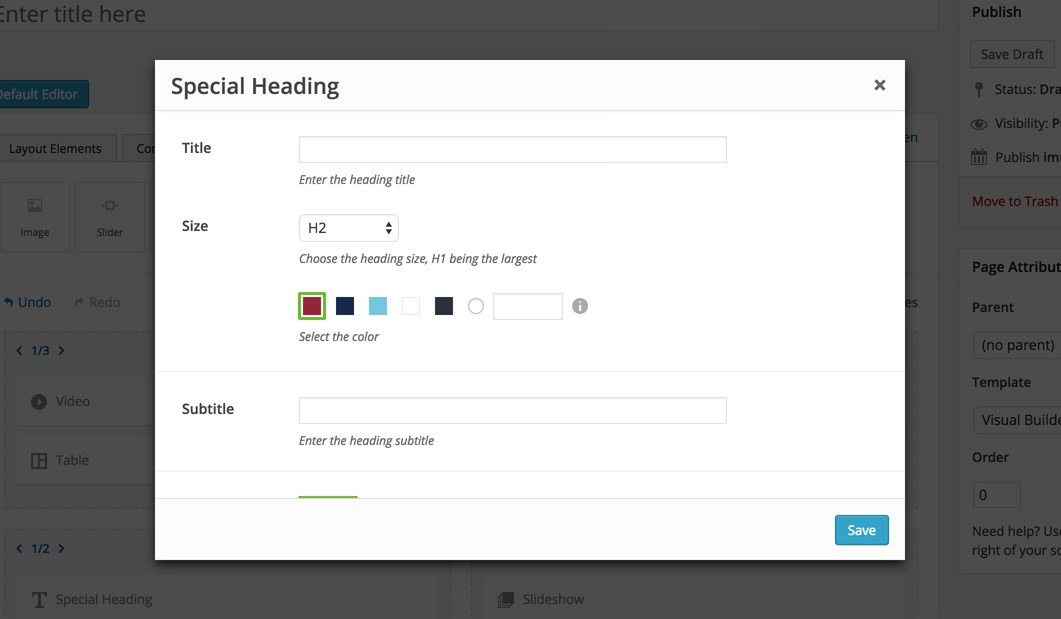 Another useful feature is called Templates. You can use it to save any templates you want for later use: