Using Premade Sections Novice Novice tutorials require no prior knowledge of any specific web programming language.
The Visual Page Builder comes with a template feature that lets you add premade sections of content made by us.
Keep in mind
This feature can only be used on pages created using the Visual Page Builder and not on Default WordPress pages.
To use this feature, go to Pages and open an existing page or create a new one. You can open the dropdown by clicking on the Add Premade Sections link from the right side of the builder.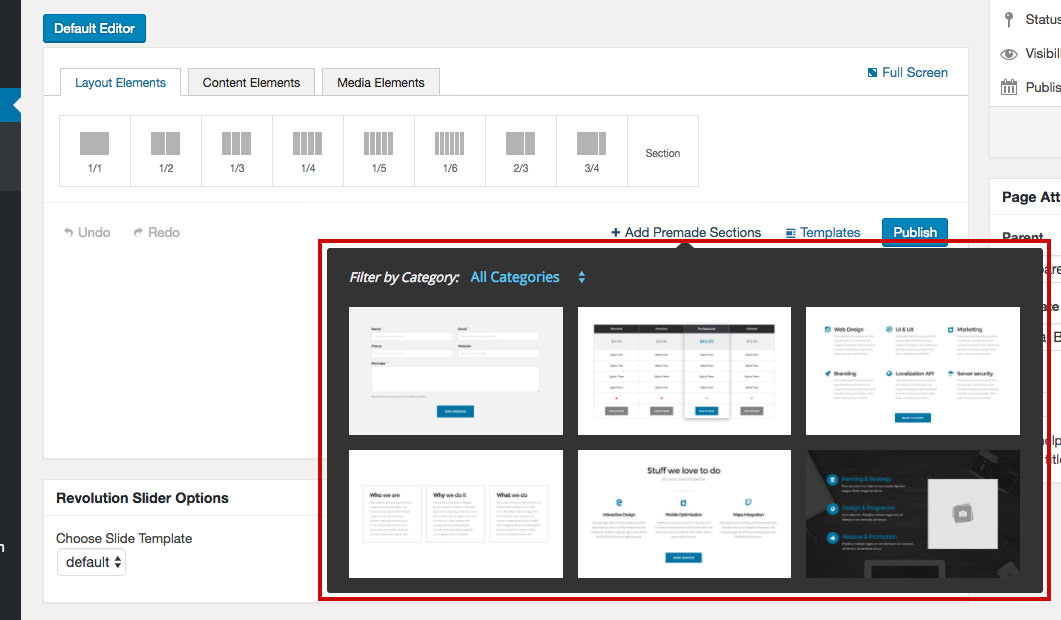 Add a premade section to your page by clicking one of the thumbnails from the dropdown. The premade sections are separated into categories. Use the Filter option to easily get to the one you need.
Keep in mind
Premade sections are added at the end of your current page in the visual builder and are populated with dummy content (text, icons, and images).
Backend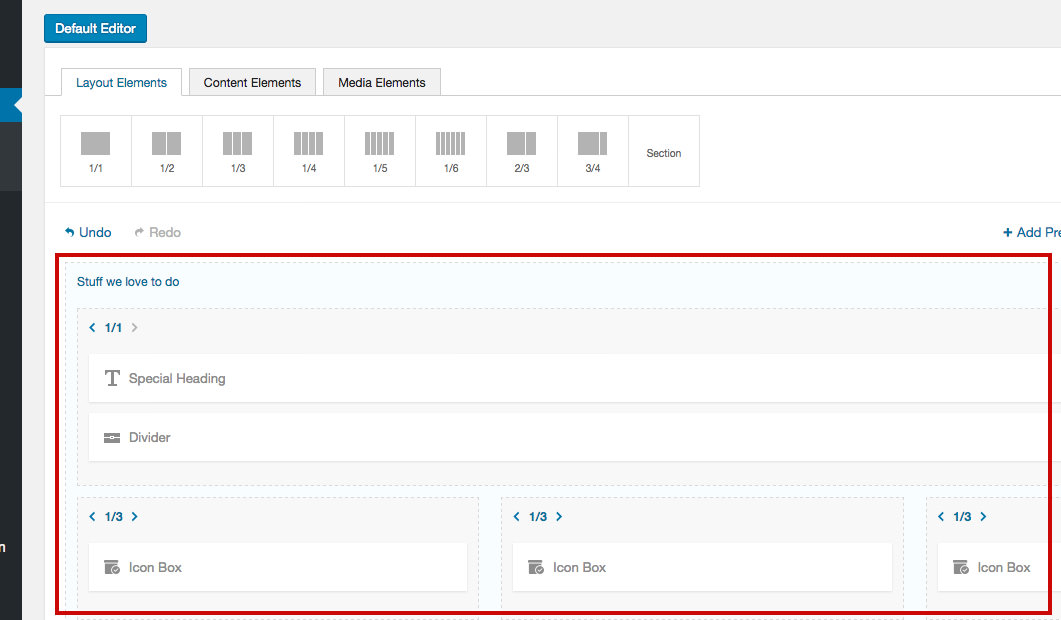 Frontend