Using Visual Builder Templates Novice Novice tutorials require no prior knowledge of any specific web programming language.
The Visual Page Builder comes with a Template feature that lets you save pages or parts of it for later use in other pages.
Keep in mind
The Template feature can only be used on pages created using the Visual Page Builder and not on Default WordPress pages.
To use this feature, go to Pages and open an existing page or create a new one. You can open the Templates dropdown by clicking on the Templates link from the right side of the builder.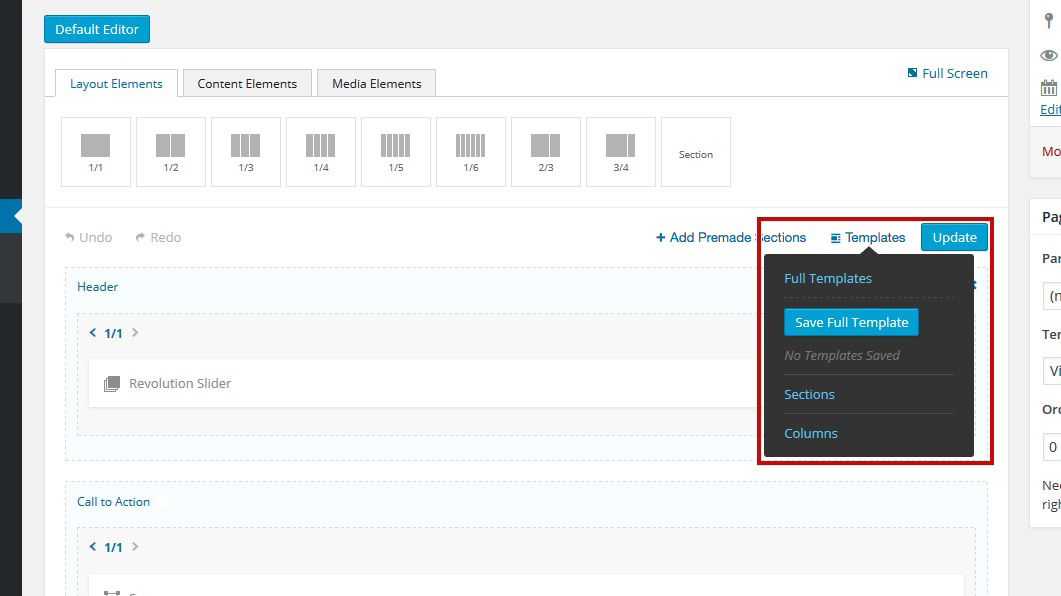 Saving templates
The templates are separated in three categories:
Full Templates - lets you save an entire page.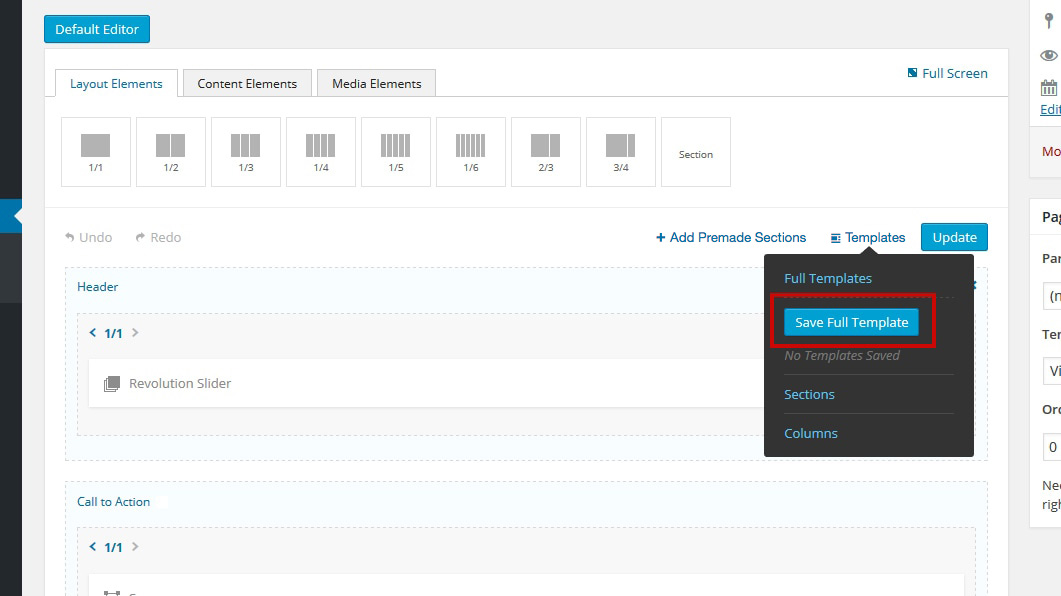 Sections - lets you save a section and all its contents.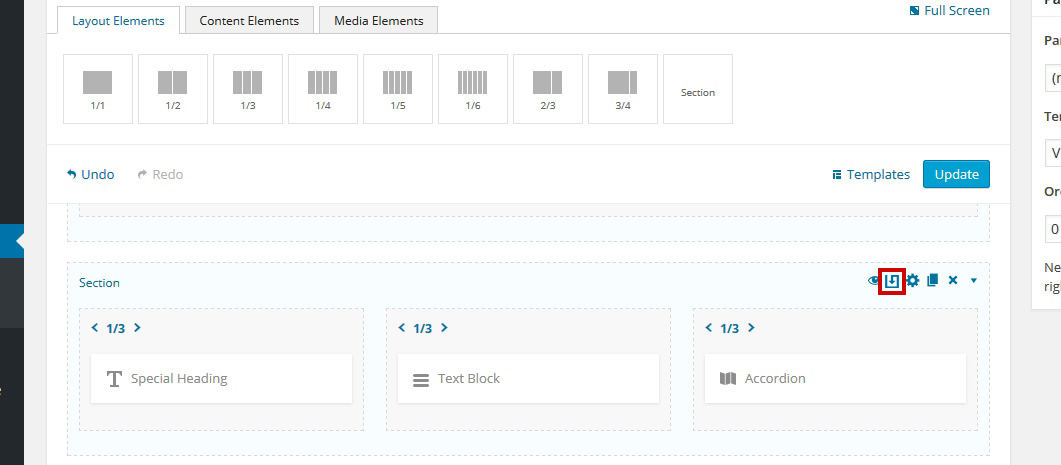 Columns - lets you save a column and all its contents.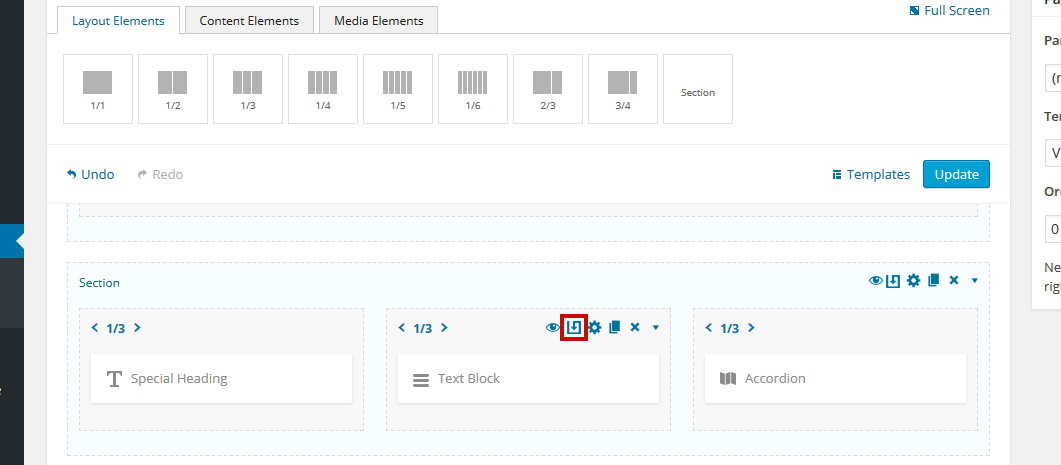 Saving a template lets you give it a name.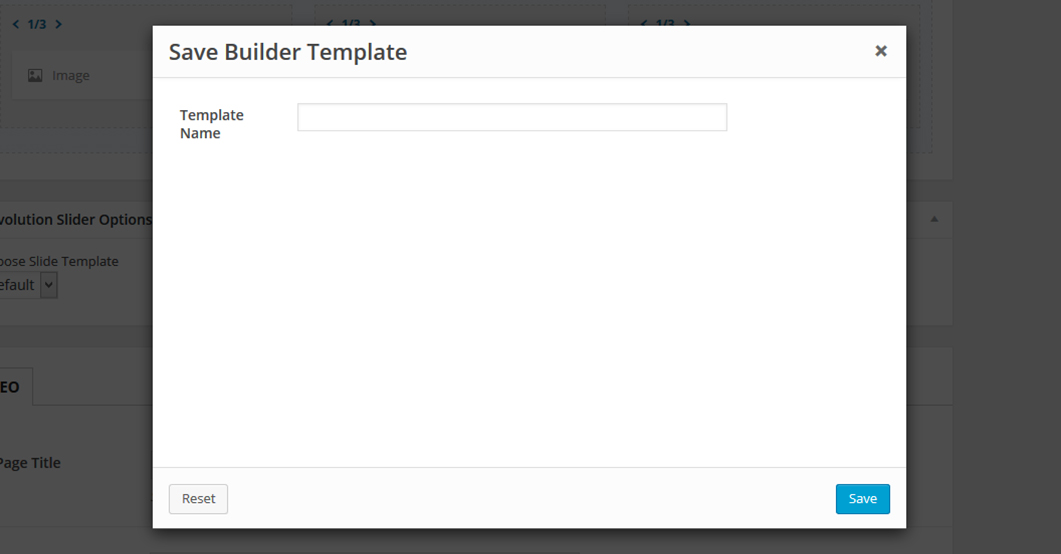 Loading Templates
Once a template is saved, it will appear in the Templates dropdown under Load Template.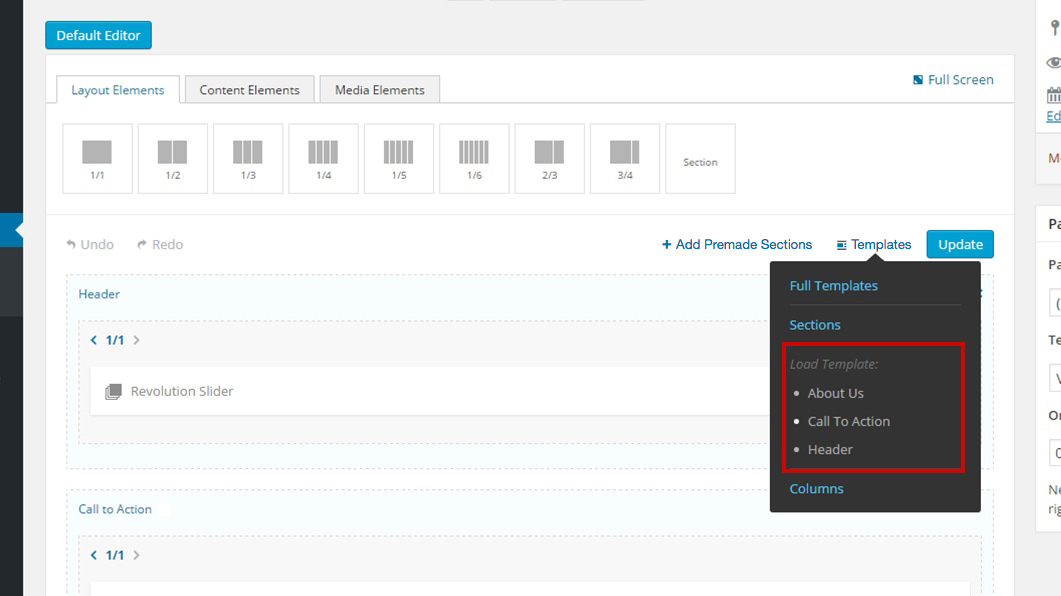 Click on a template name in order to load it into your current page.
Important
Loading a full template will overwrite the content of the current page while loading a section or column template will place its content at the end of your current page.